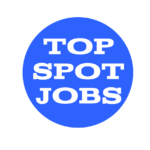 Senior Kubernetes Software Engineer
Job Description
Cox Communications is the largest private telecom company in America, and we proudly serve six million homes and businesses across 18 states. At Cox, we are committed to creating meaningful moments of human connection, not only with our products and services, but also with our career opportunities. Come connect with us and let's build a better future together.
We are looking for an Senior Kubernetes Software Engineer who will be responsible for supporting the on-premise Platform as a Service (PaaS) hosting infrastructure consisting of Rancher, Kubernetes, and Google Anthos clusters. This is a Tier 4, on-call support position that requires interactions with Architecture, Development, Engineering, Testing, and Operations resources.
Primary Responsibilities and Essential Functions:
• Perform the operational health, deployment and lifecycle of the technology and/or platform solutions. Design and deploy technology solutions and/or act as L4 support during major and critical incidents.
• Extensive experience with Linux operating systems, including system administration, configuration, and troubleshooting.
• Strong background in virtualization and cloud computing, with experience in at least one major cloud platform (e.g. AWS, Azure, GCP)
• Proficiency in scripting and automation tools such as Bash, Python, Ansible, and Terraform.
• Knowledge of continuous integration and delivery (CI/CD) pipelines, including experience with setting up and maintaining CI/CD pipelines.
• This is a hands-on technical position and will require the individual to handle multiple projects in a fast-paced software and technical lifecycle required for new projects
• Assist with Kubernetes environment architectural improvements and standardization for the infrastructure to implement scalable and resilient infrastructure.
• Strong troubleshooting and problem-solving skills, with the ability to quickly diagnose and resolve complex issues
• Collaborate with other teams (Architecture, Development, Test, Service Assurance) and vendors to develop and support detailed application design
• Mentor and train co-workers
• Tier 4, 24/7 support rotation will be required.
Minimum:
• Bachelor's degree in a related discipline and 4 years' experience in a related field. The right candidate could also have a different combination, such as a master's degree and 2 years' experience; a Ph.D. and up to 1 year of experience; or 16 years' experience in a related field
• Generally 5 years of experience in related field
• Experience working in DevOps model with CI/CD best practices
• Excellent scripting skills (Ansible, Bash, Python, Terraform)
• Deep knowledge of Linux OS and troubleshooting ability
• Strong knowledge of Kubernetes, Docker, and container best practices
• Knowledge of network routing and load balancing ingress and egress
• Self-motivated learner and doer
• Strong verbal and written communications skills
• Must demonstrate strong team building skills
Preferred:
• Experience installing, configuring, and supporting Kubernetes platforms (Rancher/Anthos)
• Automation and orchestration (CI/CD) experience (Ansible, Jenkins)
• Knowledge of developer tools (Git, Stash)
• Installation, configuration, and management of New Relic
#LI-104
About Cox Communications
Cox Communications is the largest private telecom company in America, serving six million homes and businesses. That's a lot, but we also proudly serve our employees. Our benefits and our award-winning culture are just two of the things that make Cox a coveted place to work. If you're interested in bringing people closer through broadband, smart home tech and more, join Cox Communications today!
About Cox
Cox empowers employees to build a better future and has been doing so for over 120 years. With exciting investments and innovations across transportation, communications, cleantech and healthcare, our family of businesses – which includes Cox Automotive and Cox Communications – is forging a better future for us all. Ready to make your mark? Join us today!
Benefits of working at Cox may include health care insurance (medical, dental, vision), retirement planning (401(k)), and paid days off (sick leave, parental leave, flexible vacation/wellness days, and/or PTO). For more details on what benefits you may be offered, visit our benefits page .
Cox is an Equal Employment Opportunity employer – All qualified applicants/employees will receive consideration for employment without regard to that individual's age, race, color, religion or creed, national origin or ancestry, sex (including pregnancy), sexual orientation, gender, gender identity, physical or mental disability, veteran status, genetic information, ethnicity, citizenship, or any other characteristic protected by law.
Statement to ALL Third-Party Agencies and Similar Organizations: Cox accepts resumes only from agencies with which we formally engage their services. Please do not forward resumes to our applicant tracking system, Cox employees, Cox hiring manager, or send to any Cox facility. Cox is not responsible for any fees or charges associated with unsolicited resumes.
Job Summary
Union City, GA, United States
Location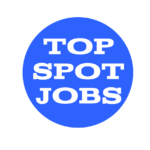 Similar Jobs
The largest community on the web to find and list jobs that aren't restricted by commutes or a specific location.