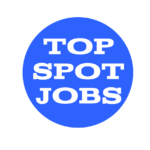 Senior Linux Engineer  Rochester NH
Job Description
Our culture lifts you up—there is no ego in the way. Our common purpose? We all want to win for our customers. We aim to always be evolving, dynamic, and ambitious. We believe in the power of genuine connections. Each employee is a part of what makes us unique on the market: agile and dedicated.
Time Type:
Regular
Job Description :
About Our Company
Breezeline is a dynamic, innovative company providing the very best Internet, TV, and Voice service to the US markets we serve. We Are 'Above And Beyonders', who consistently strive to surprise and delight our customers by doing the unexpected. We continually look for new and better ways to enrich our customers' lives through connected and memorable experiences.
As the 8th largest Internet provider in the United States, Breezeline provides Internet, TV, Voice, and enterprise business services to more than 450,000 business and residential customers across twelve states. Headquartered in Quincy, MA, Breezeline is a wholly-owned subsidiary of Cogeco Communications Inc. (TSX: CCA).
Why Work At Breezeline?
As one of the country's fast-growing Internet service providers, Breezeline offers our colleagues a vibrant workplace culture and excellent career opportunities. As a proudly diverse and inclusive organization, we believe that every person's unique individuality should be welcomed and celebrated, and their abilities and potential should be honored and recognized. It is a key part of our culture to actively promote opportunities internally to ensure that you are never static in your career with us.
Internal Values – How we act
We're proud that Breezeline is unlike any other employer in the industry. We work hard, but we never lose sight of the big picture. We understand that our colleagues are looking for more than just a great job – they want an extraordinary life – and at Breezeline, we want to make that a reality.
And here is how we do it.
Fun: We laugh a lot. It makes every day brighter, and if you don't love what you do, you're not doing it right.
Job flexibility: We think everything you do matters – at work and home.
Discounted services: We offer our customers some fantastic services, and we think you deserve to enjoy them in your home, too.
Total Rewards: Let's be honest, everyone wants to make a good salary. We offer attractive total rewards and a great culture to go along with it. We've got you and your family covered with one of the best packages in the business.
Career evolution: At Breezeline, you get more than just a job. You get all the tools you need to learn, grow, and achieve your career goals!
Cutting-edge technology: Do you have a passion for technology? Great, we do, too. At Breezeline, you will get the opportunity to manage, influence, play, create, fix, and re-shape the industry.
Job Description:
This position is responsible for assisting with the design, development, deployment, and architecture of the systems and storage infrastructure at Breezeline.  The ideal candidate would consider Unix/Linux almost a native language.  The core role of the position is ownership of key technical projects while delegating to team members as well as mentoring and assisting in the growth of the department.
Job Responsibilities:
Design, development, and deployment of systems within HP Synergy and C7000 Blade Enclosures in addition to discrete server platforms.
Analysis of business and application requirements to determine operating system, storage, memory, and CPU needs for both physical and virtual servers. 
Assist with the management of all computer technologies including Blade Enclosure and Blade Server firmware, operating system, and application revisions, fault isolation and analysis. Participate with team in evaluation and analysis of new firmware, operating system, and applications revisions 
Assist with the management and evolution of all backup solutions and methodologies such as Veritas NetBackup, database and application backups, storage replication and compute failover. This includes determining end-user and application requirements to analyze and develop backup policies, designing custom backup agent scripts and programs, and determination of backup windows that will effectively back up the necessary data during windows that will not adversely impact application performance during crucial production periods.
Analysis of performance and user experience metrics gathered by the operations groups to determine the proper application, memory, CPU, and cache optimizations and tuning.
Assist with the development, analysis, configuration, and implementation of storage technologies and architectures. This includes both gathering and analysis of the application and end-user storage requirements and IO performance needs to determine the proper RAID levels, storage layouts, and disaster recovery profiles as well as future hardware platforms and their integration into our data centers.
Act as an engineering-level escalation resource to the Network Operations Center and other operations groups to assist with high-level fault analysis and isolation.
Partake in driving technology advancements and upgrade decisions through sound data and analysis
Help to mature the close relationship between dev-ops and systems advancing quick and efficient deployment and technology man
Participate in the annual budgeting process helping to allocate funding for future needs and directions
Analysis, configuration, and deployment of high availability 

           

Participation in a 24×7 on-call rotation.
Participation in a structured change management process.
Occasional night and weekend shifts are required in order to implement changes during designated downtime windows.
Work closely with other team members on new technology and systems solutions.
Documentation of systems and application design and configuration.
Providing professional support to customers, both internal and external.
Maintain, enhance and deploy new and existing technologies within our testing lab.
Job Qualifications:
Bachelor's degree in Information Technology or equivalent combination of training and/or experience required.
4 – 7 years experience required as a Unix/Linux Systems Administrator.
Solid grasp of Linux/Unix systems.
Solid grasp of Windows fundamentals.
General knowledge of networking protocols required.
Experience with LDAP preferred.
Experience with virtualization technologies,  VMWare ESXi preferred
Knowledge of programming or scripting language desired.sh, bash, Python or Perl are preferred.
Knowledge and experience of operating system software RAID (Linux MD, Linux LVM 
Experience with various block-level technologies such as FC, iSCSI, and SAS is a plus.
Clear and effective communication skills, both written and spoken.
Ability to thrive in a dynamic, fast-paced environment.
Ability to work under pressure with a diverse team.
Ability to work under moderate supervision.
Ability to conduct yourself in a professional manner and thoroughly complete tasks and responsibilities.
Attendance and punctuality are both essential functions of this position.
Must be flexible with traveling when needed (3-4 weeks minimum/year)
Available Benefits:
Medical coverage (including prescription and vision plans)
Dental coverage
Life Insurance (1x salary at no cost to employee)
Long and short-term disability insurance (no cost to employee)
Voluntary employee, spousal, and child life insurance
Company recognized Holidays with additional Floating Holidays
Paid Time Off (PTO) programs
Comprehensive Flex Work Policy
401(k) plan eligibility (company match 50% up to 5% of eligible contributions)
Participation in the Employee Bonus Plan
Participation in the Cogeco Stock Purchase Plan
Complimentary and discounted broadband services (for those in our service area)
Tuition Reimbursement
Headspace Membership
Opportunities for LinkedIn Learning subscriptions for select colleagues
Location :
Rochester, NH
Company :
Breezeline
At Cogeco, we know that different backgrounds, perspectives, and beliefs can bring critical value to our business. The strength of this diversity enhances our ability to imagine, innovate, and grow as a company. So, we are committed to doing everything in our power to create a more diverse and inclusive world of belonging.
By creating a culture where all our colleagues can bring their best selves to work, we're doing our part to build a more equitable workplace and world. From professional development to personal safety, Cogeco constantly strives to create an environment that welcomes and nurtures all. We make the health and well-being of our colleagues one of our highest priorities, for we know engaged and appreciated employees equate to a better overall experience for our customers.
If you need any accommodations to apply or as part of the recruitment process, please contact us confidentially at inclusiondiversite@cogeco.com
Job Summary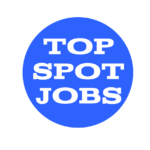 Similar Jobs
The largest community on the web to find and list jobs that aren't restricted by commutes or a specific location.