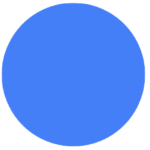 Senior Linux Systems Administrator
Job Description
Description
Job Description:
Leidos has an exciting opportunity for a seasoned Senior Linux Systems Administrator supporting the Air Force Cryptologic Office's Force Management Division (AFCO-CF) at Lackland AFB, TX which is part of a larger program supporting the Air Combat Command's (ACC) Intelligence Surveillance and Reconnaissance (ISR) mission. Candidates must currently possess a TS/SCI security clearance in order to be considered.
Primary Responsibilities
The Senior Linux System Administrator's roles and responsibilities are comprised of website lifecycle management, data cloud storage, and overall system management.  Tasks will include administration and operation of software to support eLearning websites, data exchanges, content publication, website usage, and overall cloud storage requirements.  The candidate will be responsible for installing, configuring and maintaining system hardware and software.  Additionally, the candidate will perform configuration updates, operate and maintain systems, troubleshoot and maintain servers, analyze issues that hamper system performance, performing all other supporting tasks, writing and modifying scripts, and taking accountability for changing contents of the files all while ensuring proper security protocols are executed.  Common web technology and toolsets used include Linux, Apache, MySQL, PHP (LAMP), Amazon Web Services, WordPress, JavaScript, CSS, HTML5      
Basic Qualifications:
TS/SCI Clearance

Bachelor's Degree

CompTIA Security+ Certification (IAT Level II)

15+ years of relevant experience. (10 years with a Master's)

Experience with Linux, Apache, MySQL, PHP (LAMP)

Ability to work independently   
Pay Range:
Pay Range $65,000.00 – $100,000.00 – $135,000.00
The Leidos pay range for this job level is a general guideline only and not a guarantee of compensation or salary. Additional factors considered in extending an offer include (but are not limited to) responsibilities of the job, education, experience, knowledge, skills, and abilities, as well as internal equity, alignment with market data, applicable bargaining agreement (if any), or other law.
#Featuredjob
Job Summary
Lackland AFB, TX, United States
Location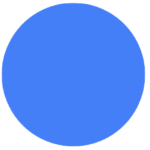 Similar Jobs
The largest community on the web to find and list jobs that aren't restricted by commutes or a specific location.