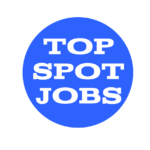 Senior Microservices Developer
Job Description
Senior Microservices Developer
Position Description
Work in one of the most significant and highly visible projects providing you with an opportunity to grow professionally and showcase your abilities. Position requires a strong conceptual understanding of the Identity & Access Management (I&AM) lifecycle.
Your future duties and responsibilities
Future duties and responsibilities
• Maintain existing microservices.
Required qualifications to be successful in this role
Required qualifications to be successful in this role
• Analyze business requirement, underlying downstream Internal APIs, External Vendor APIs and Infrastructure requirement in order to design and develop enterprise level Microservices APIs.
• Design Microservices APIs as per the enterprise level API development design patterns, BION(Banking Industry Architecture Network) standards, domain driven design patterns, Kubernetes-Opneshift Container/Cloud deployable patterns/standards and compatible to development framework Spring boot Microservices framework , OAuth Security framework.
• Develop the Microservices APIs using Java, Spring framework, Spring boot RESTful services, cloud native API's using frameworks such as Spring Cloud and code quality frameworks like Sonar Qube in ensuring high standards of code delivery.
• Develop API gateway proxies and products on top of the Microservices APIs to implement security, routing, traffic management, fault tolerance and cache using Apigee API Management.
• Responsible to code, perform unit and integration testing of software to ensure proper and efficient execution and adherence to business and technical requirements. Develop unit test cases, using Mock frameworks such as JUnit and Mockito.
• Use Eclipse/Visual Studio IDE for the development and build the application using build tool like Gradle and deploy the deployment artifacts to Docker containers.
• Working in agile framework as an individual contributor. Responsibilities include – Interaction with Business teams, BAs in story grooming, refining story/acceptance criteria.
• Responsible to develop and deploy Microservice solutions on Cloud infrastructure such as OpenShift via Jenkins CI/CD setup.
• Develop and configure applications that can leverage container orchestration for horizontal scaling to make the application highly available.
• Manage hardware components/features for microservices deployed in Kubernetes-Opneshift containers by orchestrate memory, readiness, liveliness, storage, networking and security.
• Responsible to Implement OpenAPI/Swagger UI to streamline API documentation.
• Monitor functioning of microservices using Dynatrace, Loginsight and make necessary modifications to ensure system operates in conformance with specifications.
• Support the Infrastructure, Operations and Release management team, Perform Disaster Recovery (DR) test of Microservices APIs in Active/Passive data centers during Production deployment.
• Validate the Microservices APIs functionality post production at Production environment with the business team, resolve Production Incidents on priority if any and track the incidents using ITIL tool Servicenow.
• Responsible to provide regular and effective progress updates to and work closely with PMs to ensure the management of any delivery risks and issues.
• Research and propose technical solutions, deliver multiple assignments independently, and provide technical expertise/mentoring to other team members.
• Responsible to fix any defects and performance problems discovered in testing, document the application to facilitate maintenance.
• Responsible to track and maintain constant communication with the customer from the beginning to the end of any established case, issue, or concern.
Skill set Years of experience Proficiency level
Java/J2EE, SpringBoot
3
3
Restful Microservices
3
3
Hibernate
3
3
Docker/container, Spring Boot, Kubernetes, Kafka setup
3
3
MS/SQL
3
3
Angular UI Framework
2
2
Ping Identity
2
3
GIT, Jenkins
2
2
Desired qualifications/non-essential skills required
Skill set Years of experience Proficiency level
Banking Knowledge
Important
Excellent Communication
Understanding of Identity technologies
#LI-KW1
#DOUBLEGLK
Insights you can act on
While technology is at the heart of our clients' digital transformation, we understand that people are at the heart of business success.
When you join CGI, you become a trusted advisor, collaborating with colleagues and clients to bring forward actionable insights that deliver meaningful and sustainable outcomes. We call our employees "members" because they are CGI shareholders and owners and owners who enjoy working and growing together to build a company we are proud of. This has been our Dream since 1976, and it has brought us to where we are today – one of the world's largest independent providers of IT and business consulting services.
At CGI, we recognize the richness that diversity brings. We strive to create a work culture where all belong and collaborate with clients in building more inclusive communities. As an equal-opportunity employer, we want to empower all our members to succeed and grow. If you require an accommodation at any point during the recruitment process, please let us know. We will be happy to assist.
Ready to become part of our success story? Join CGI – where your ideas and actions make a difference.
Qualified applicants will receive consideration for employment without regard to their race, ethnicity, ancestry, color, sex, religion, creed, age, national origin, citizenship status, disability, pregnancy, medical condition, military and veteran status, marital status, sexual orientation or perceived sexual orientation, gender, gender identity, and gender expression, familial status, political affiliation, genetic information, or any other legally protected status or characteristics.
CGI provides reasonable accommodations to qualified individuals with disabilities. If you need an accommodation to apply for a job in the U.S., please email the CGI U.S. Employment Compliance mailbox at US_Employment_Compliance@cgi.com . You will need to reference the requisition number of the position in which you are interested. Your message will be routed to the appropriate recruiter who will assist you. Please note, this email address is only to be used for those individuals who need an accommodation to apply for a job. Emails for any other reason or those that do not include a requisition number will not be returned.
We make it easy to translate military experience and skills! Click here to be directed to our site that is dedicated to veterans and transitioning service members.
All CGI offers of employment in the U.S. are contingent upon the ability to successfully complete a background investigation. Background investigation components can vary dependent upon specific assignment and/or level of US government security clearance held. CGI will consider for employment qualified applicants with arrests and conviction records in accordance with all local regulations and ordinances.
CGI will not discharge or in any other manner discriminate against employees or applicants because they have inquired about, discussed, or disclosed their own pay or the pay of another employee or applicant. However, employees who have access to the compensation information of other employees or applicants as a part of their essential job functions cannot disclose the pay of other employees or applicants to individuals who do not otherwise have access to compensation information, unless the disclosure is (a) in response to a formal complaint or charge, (b) in furtherance of an investigation, proceeding, hearing, or action, including an investigation conducted by the employer, or (c) consistent with CGI's legal duty to furnish information.
Skills
Hibernate
Java Enterprise Editions JEE
RESTful (Rest-APIs)
Job Summary
Pittsburgh, PA, United States
Location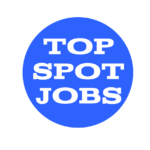 Similar Jobs
The largest community on the web to find and list jobs that aren't restricted by commutes or a specific location.