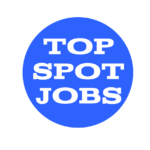 Senior Modeling & Simulation Engineer (Grand Prairie, TX)
Job Description
Job ID: 606695BR
Date posted: Aug. 04, 2022
Locations: Grand Prairie, Texas
COVID-19 continues to significantly impact our employees, families and communities. With employee health and safety as our top priority, and as a federal contractor, Lockheed Martin is taking action to address the increased risk and uncertainty COVID-19 variants pose in the workplace and ensuring we meet our commitments to national security.
To uphold safety for all employees, we will continue to request vaccination status for all Lockheed Martin employees including new hires. All current and newly hired employees are required to follow onsite safety measures based upon the COVID-19 Community Level at the specific work location.
Description:Lockheed Martin Missiles and Fire Control is looking for an engineer with GNC and Modeling & Simulation experience. The candidate will support systems development, the creation of flight models, and systems integration.
Come put your expertise to work pushing the boundaries of technology on products that make a difference.
• Designs, develops, implements, verifies and tests algorithms to perform guidance, navigation and control of aircraft, spacecraft, launch vehicles and upper stages during powered and coast phases of flight, earth orbit, interplanetary cruise and orbital insertion, as well as during staging events.
• Navigation functions include the statistical processing of measured data points and their substitution into algorithms simulating physical reality.
• Guidance functions include the formulation of specific equations and control laws to achieve a desired position in space.
• Control design and analyses processes consist of the development of the control for aircraft, launch vehicles and/or spacecraft.
Click here to learn more about Lockheed Martin's comprehensive benefits package.
Click here to hear directly from LM employees about our company and culture!
Click here to learn more about MFC.
#mfcvets
MFCE&T GNC
MFCREFER
MFC22
Basic Qualifications:
• Must currently posses a Secret security clearance or greater with last investigation completed within 5 years.
Experience with the following:
• Programming.
• Guidance, Navigation, and Control and/or Systems Modeling and Simulation.
Desired Skills:
Experience with the following:
• programming.
• CSF/CMD Architecture.
• Agile development processes.
Security Clearance Statement: This position requires a government security clearance, you must be a US Citizen for consideration.
Clearance Level: Secret with an investigation within 5 years
Other Important Information You Should Know
Expression of Interest: By applying to this job, you are expressing interest in this position and could be considered for other career opportunities where similar skills and have been identified as a match. Should this match be identified you may be contacted for this and future openings.
Ability to Work Remotely: Onsite Full-time: The work associated with this position will be performed onsite at a designated Lockheed Martin facility.
Work Schedules: Lockheed Martin supports a variety of alternate work schedules that provide additional flexibility to our employees. Schedules range from standard 40 hours over a five day work week while others may be condensed. These condensed schedules provide employees with additional time away from the office and are in addition to our Paid Time off benefits.
Schedule for this Position: 4×10 hour day, 3 days off per week
Lockheed Martin is an Equal Opportunity/Affirmative Action Employer. All qualified applicants will receive consideration for employment without regard to race, color, religion, sex, pregnancy, sexual orientation, gender identity, national origin, age, protected veteran status, or disability status.
Join us at Lockheed Martin, where your mission is ours. Our customers tackle the hardest missions. Those that demand extraordinary amounts of courage, resilience and precision. They're dangerous. Critical. Sometimes they even provide an opportunity to change the world and save lives. Those are the missions we care about.
As a leading technology innovation company, Lockheed Martin's vast team works with partners around the world to bring proven to our customers' toughest challenges. Lockheed Martin has employees based in many states throughout the U.S., and Internationally, with business locations in many nations and territories.
Experience Level: Experienced Professional
Business Unit: MISSILES AND FIRE CONTROL
Relocation Available: Possible
Career Area: Systems Engineering: Models and Simulations
Type: Full-Time
Shift: First
Job Summary
Cedar Hill, TX, United States
Location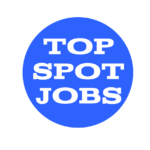 Similar Jobs
The largest community on the web to find and list jobs that aren't restricted by commutes or a specific location.