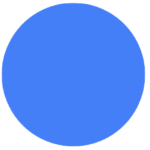 Job Description
The individual is responsible for utilising knowledge of the Seqirus business and project management expertise to deliver major cross functional strategic projects in line with business plan objectives, budget and timelines.
Acts as a subject matter expert in project management principles and provides these skills to major strategic initiatives and projects.
ACCOUNTABILITIES
Project Management
Leads multiple major projects to support the development and implementation of one or more elements of the Seqirus business (e.g. Tech Transfers, new market entries) in collaboration with Manufacturing, Engineering, Supply Chain, Quality, Technical Development, Regulatory Affairs and Commercial Operations,
Provides project management expertise, developing strategy proposals and risk mitigation plans, conducting feasibility evaluations, and delivering to budget, timescale and scope.
Leads cross-functional teams to help optimise value, time, resources and risks, providing clear leadership and direction to project teams as necessary.
Leads development of project budgets for inclusion in Seqirus OPEX and CAPEX annual Budgets.
Develops and maintains integrated project plans and monitors project activities for adherence to milestone timelines, deliverables and budget against approved plan.
Develops risk mitigation strategies.
Analyses information and processes to solve problems of high complexity including at times in ambiguous situations with no clear pathway forward. Makes recommendations to bring projects back on track against approved scope, budget and/or timeline.
Develops and tracks relevant project KPIs and communicates project progress, risks and issues to project team members and relevant stakeholders, including timely provision of project reports/dashboards.
Represents high-impact projects at multiple governance meetings such as Seqirus Global Project Review Board, Global Operations Leadership Council.
Prepares pre-read reports and presentation materials for Governance meetings
 
People Leadership:
Provides guidance and mentorship to less experienced colleagues and acts as an advisor to project teams.
Influences teams to work collaboratively, to be customer focused and to deliver superior performance through personal leadership abilities, mentoring and effective communication.
 
Other:
Completes individual training and maintains a state of compliance
Adheres to all safety requirements
Supports communication/updates as required.
 
EDUCATION AND EXPERIENCE REQUIRED
Bachelor's Degree or higher qualification in business or scientific/technical field relevant to Seqirus' products.  
Accreditation or specialisation in Project Management is desirable.
Minimum of 5 years' experience in project management within the pharmaceutical/biotech industry or regulated science business environment.
 
Demonstrated ability of effectively working cross-functionally and with a wide range of seniority.
Please be advised that this is a two year Fixed Term Contract / Secondment opportunity.
Our Benefits
CSL Seqirus is committed to attracting and retaining world-class employees who are valued for their contributions to achieving business objectives. Learn more about some of the benefits you can participate in when you join CSL Seqirus.
About CSL Seqirus
CSL Seqirus is part of CSL Limited (ASX: CSL). As one of the largest influenza vaccine providers in the world, CSL Seqirus is a major contributor to the prevention of influenza globally and a transcontinental partner in pandemic preparedness. Learn more about CSL Seqirus.
We want Seqirus to reflect the world around us
As a global organisation with employees in 35+ countries, CSL embraces diversity and inclusion. Learn more about Diversity & Inclusion at CSL Seqirus.
Do work that matters at CSL Seqirus!
Watch our 'On the Front Line' video to learn more about CSL Seqirus
Job Summary
liverpool, england, United Kingdom
Location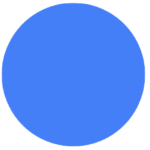 Similar Jobs
The largest community on the web to find and list jobs that aren't restricted by commutes or a specific location.