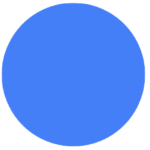 Job Description
Ready to roll up your sleeves and make lasting change in healthcare? Join Change Healthcare and build cloud-based medical imaging software!
What will I be responsible for in this job? (brief summary of the role)
Contribute to the plans associated with the software development of features. Contributes to prioritization of new features versus technical debt resolution

Plan and execute design, development, deployment, and operation of cloud-based services

Hold high standards in writing quality scalable and supportable code, complete with appropriate unit tests, automated testing, documentation, and operationalization aspects in a CI/CD environment

Interface with user representatives or other engineering groups to define requirements and/or necessary modifications when required

Proactively collaborates with other teams resolve roadblocks and ensure a smooth delivery.

Lead by example and use your technical expertise and perspective to drive innovation
What are the requirements?
6+ years of professional software development experience in building complex, highly-scalable, performant, secure, asynchronous and reliable software systems in cloud-native environment and tools

6+ years of hand-on experiences and strong knowledge in Node.js, React, Non-SQL such as Mongo, GKE and NGINX, as well as microservices

3+ years of experience as an architect/development lead

Education: Bachelor's degree in computer science. Masters Preferred.
What critical skills are needed for you to consider someone for this position?
Proficiency with TDD and CI/CD processes

Sharp analytical abilities and proven design skills

Demonstrated ability to achieve stretch goals in a highly innovative and fast paced environment

Proven leadership abilities in an engineering environment in driving operational excellence and best practices
What other skills/experience would be helpful to have?
Strong knowledge of data structures, algorithms, distributed systems, and asynchronous architectures

Understanding of data modeling and database theory (ACID, CAP etc.)

Experience designing, creating, and securing APIs; Web Services (REST/JSON), OAuth, JWT, WS-Security, SAML
How much should I expect to travel?
Less than 10%

Employees in roles that require travel will need to be able to qualify for a company credit card or be able to use their own personal credit card for travel expenses and submit for reimbursement.
You will be working 100% remotely from home, as the entire team is. The team spans multiple time zones between Asia and South America.
This job requires you to work flexible hours to occasionally attend meetings in different time zones.
Join our team today where we are creating a better coordinated, increasingly collaborative, and more efficient healthcare system! 
Some of our positions require employees to be onsite at a Change Healthcare facility or a Client site, including Medical Facilities.  Depending on the site's health and safety guidelines, you may be required to have medical screenings or vaccinations to meet site requirements, which may include Covid-19 vaccination and/or testing.  Further details and requirements will be confirmed during the interview process.
Job Summary
Richmond - Cambie Rd
Location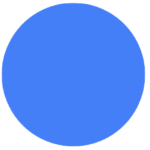 Similar Jobs
The largest community on the web to find and list jobs that aren't restricted by commutes or a specific location.