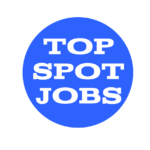 Job Description
Who We Are
Our work matters – robotics is transforming the world of commerce. Every day our intelligent robots are responsible for getting food and merchandise to thousands of stores across North America. We're an industry changer – we created the first and only fully autonomous, end-to-end supply chain solution. Today, we are driving towards even bigger ideas – and we have the people, technology and leadership to fully realize these aspirations. We have theexcitement and ambition of a startup with the benefits and resources of a proven organization.
As a Senior Software Engineer, you will join a team of experts who can analyze customer issues, implement creative workarounds to restore functionality in the short term while performing root cause analysis and then making code changes to provide permanent solutions. The qualified candidate will thrive in an environment where customer needs drive engineering priorities and engineering work consists of field result analysis feeding development requirements. We seek candidates who are passionate about our solution and approach problem solving with a creative mind and a commitment to excellence. If you seek a challenge and want to impact the way the world distributes product from manufacturers to store shelves, we invite you to join our team.
In This Role
Design and develop real-time distributed software to orchestrate the induction of new inventory and order fulfillment to customers.
Evolve the current software and architecture using: C#, WPF, XML, SOAP, REST, AngularDart , HTML5, SQL, .NET Core, Kubernetes, RabbitMQ and Redis
Contribute to a distributed architecture using multi-threaded and multi-processor concepts.
What You'll Need
Degree in Computer Science, a related technical discipline, or related experience.
8 + years professional experience developing software applications.
4 + years of experience with data/SQL platforms including traditional relational databases (SQL Server, MySQL).
The qualified candidate must have experience with Object Oriented design using C#, C++ or Java, C# is preferred.
About Symbotic
Symbotic is an automation technology leader reimagining the supply chain with its end-to-end, AI-powered robotic and software platform. Symbotic reinvents the warehouse as a strategic asset for the world's largest retail, wholesale, and food & beverage companies. Applying next-gen technology, high-density storage and machine learning to solve today's complex distribution challenges, Symbotic enables companies to move goods with unmatched speed, agility, accuracy and efficiency. As the backbone of commerce the Symbotic platform transforms the flow of goods and the economics of supply chain for its customers. For more information, visit www.symbotic.com .
We are a community of innovators, collaborators and pioneers who embrace our differences, because we know unique perspectives make us stronger and smarter. Every perspective matters. We depend on the collective voices of our employees, customers and community to help guide us as we build a better place to work – for you and the world. That's why we're proud to be an equal opportunity employer.
We do not discriminate based on race, color, ethnicity, ancestry, religion, sex, national origin, sexual orientation, age, citizenship status, marital status, disability, gender identity, gender expression, veteran status, or genetic information.
Job Summary
Burlington, MA, United States
Location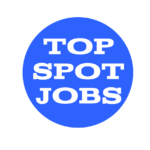 Similar Jobs
The largest community on the web to find and list jobs that aren't restricted by commutes or a specific location.