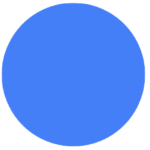 Job Description
JOB SUMMARY
The Product Support team for S&C Software Products, located in Chicago, IL is responsible for the rapid delivery of new software features, enhancements, and issue resolutions to S&C customers worldwide. The Product Support team accelerates delivery of point releases, software patches, and customer demanded features of our power hardware. In this position, you will report to the Manager-Product Support.
The responsibilities of this position include, but are not limited to, the following:
Conducting and/or managing all necessary development work pertinent to software design including, architecture design, specifications, analysis, design, implementation, testing and related documentation.

Developing, debugging, and supporting software for microcontrollers and DSPs using C

Developing and implementing software for embedded devices and systems using C/C++ and JAVA

Developing or contributing to the development of project schedules, task and project completion time estimates, detailed software specifications and test plans.

Analyzing and translating requirements into system software designs and interface specifications.

Working with marketing to assure product designs meet the requirements of the market.

Working with application engineers to resolve software related customer issues

Working collaboratively with software and testing engineers to deliver reliable, mission critical embedded software.
To select this job as one of interest to you, at a minimum, you must have the following:
BS degree in Electrical Engineering, Computer Engineering, or Computer Science.

Demonstrated knowledge of the design, coding, testing, verification, validation, and support of embedded microprocessor code for networked industrial controllers, preferably for electric utility grid distribution automation.

Experience

coding, simulating, and testing solutions for microcontrollers and digital signal processors (DSP).

Experience coding in C/C++, C#, python, and JAVA

Experience working in a Unix/Linux programming environment

Proficient in software development lifecycle (SDLC) and related SDLC tools such as Git (using GitHub or Bitbucket), JIRA, and Confluence.

Strong technical leadership abilities with good interpersonal and communication skills.

Ability to travel less than 10% of the time with some periods lasting more than a week.
Relevant Experience Required: 10+ years of experience in the design and development of real-time, mission critical embedded controller software using C.  
MAJOR PHYSICAL DEMANDS
Standing: Occasional standing for work on complete control assemblies.

Lifting: Occasional lifting of controls and test equipment, less than 50 pounds.

Walking: Occasional walking throughout the facility.

Carrying: Occasional carrying of light objects.

Pushing: Infrequent pushing of objects, possibly related to rearrangement work.

Pulling: Infrequent pulling of objects, possibly related to rearrangement work.

Bending: Occasional bending during access to equipment.

Reaching: Infrequent reaching.

Handling: Frequent handling of parts or tools.

Environment: Frequent handling of parts or tools.
#LI-Remote
S&C is a global company providing equipment and services for electric power systems. Founded in 1911, the Chicago-based company designs and manufactures switching and protection products for electric power transmission and distribution. S&C's Engineering teams design solutions for a portfolio of products for a wide range of customers including electric utilities and industrial/commercial power users. S&C offers broad opportunities for advancement, excellent education and training programs, a challenging work environment, and a strong package of pay and benefits.
The Human Energy of S&C has been built on the principles of integrity, enthusiasm, and sustained energy. These are the traits that S&C has always looked for and found when seeking people to join our 100% employee-owned team. S&C would not be where it is today without the diversity of our team members and business partners. We consider our diversity to be a core strength of our company, and we aspire to align our team-member demographics with the populations in which we live and work. To realize this vision, we seek to facilitate the career development of minorities, women and all team members through events hosted by our Inclusion, Diversity, Engagement and Awareness (I.D.E.A.) Group, Women's Empowerment Group and other S&C affinity groups.
S&C has a proud and longstanding tradition of providing equal employment opportunities without regard to race, color, creed, religion, gender, age, sexual orientation, gender identity, national origin, disability, veteran status, or marital status. Further, S&C is committed to taking affirmative action to ensure that qualified females, minorities, veterans, and persons with disabilities can pursue equal employment opportunities. For information regarding equal employment opportunity, please see http://www.dol.gov/ofccp/regs/compliance/posters/pdf/eeopost.pdf.
Job Summary
Burbank, IL, United States
Location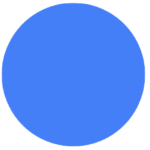 Similar Jobs
The largest community on the web to find and list jobs that aren't restricted by commutes or a specific location.