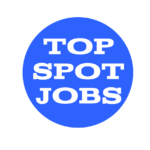 Senior Software Engineer – Integration/Middleware
Job Description
Position Summary: Working in support and project team environments, the Sr. Software Engineer provides development, support and maintenance of Martin-Brower Business Applications
Position Responsibilities may include, but not limited to:
Provide level 1, 2 & 3 support for all Martin-Brower functions with primary focus on global integration.
Act as Subject Matter Expert  for the entire technical organization for these technologies and/or processes:
Oracle SOA Suite
Oracle Data Integrator
webMethods Integration Platform
Manhattan IFEE Integration Framework
Weblogic Application Servers
Other ETL and/or technologies as required supporting all application architecture within the Reyes and Martin Brower system portfolio.
Support Linux platform and Oracle Database development.
Support of all Java based applications, particularly as they relate to integration services.
Build out, patching and administration of application instances and database schemas to support the architecture implemented for Martin Brower.
Monitor and troubleshoot application performance and adjust or make recommendations as appropriate.
Review and approve technical specs for any code related to primary area of expertise.
Research requests concerning application issues and/or enhancements and work closely with Business Analysts and users to clarify business requirements and design solutions appropriately.
Create deliverables according to the Software Development Lifecycle such as functional and technical specifications, use cases, test cases, test results, etc.
Prepare work estimates and work schedules to support PM/BA project plans.
Support colleagues (Business Analysts, Project Managers, IT Service Center personnel) and provide input into the processes used for Issue and Problem Management, System Change Control, IT Governance, and Time Tracking and Status Report processes.
Provide off-hours support on a rotating basis as necessary.
Other projects or duties as assigned.
Required Skills and Experience:
College degree in Computer Science or related discipline
5-7 years of related experience
5-7 years' experience working on Middleware platforms, including at least one but preferably two of the following technologies: Oracle SOA Suite (BPEL, Mediator, B2B, and OSB), Oracle Data Integrator (ODI), WebMethods Integration Server.
5-7 years' experience in architecture, design and implementation of integration solutions.
5-7 years' experience supporting systems in various technology stacks, preferably "Red Stack"(Linux, Weblogic, etc.).
5-7 years' experience supporting systems on at least one primary database system (Oracle, DB/2, and Microsoft SQL Server).
5-7 years' experience writing custom Java libraries.
5-7 years' experience reviewing, translating and refining business requirements into a technical design, code and test logic.
This position must pass a post-offer background and drug test.
Physical Demands and Work Environment:
Reasonable accommodations may be made to enable individuals with disabilities to perform the essential functions.  Due to the nature of our business in regard to such things as delivery schedules, order inputs, selection, and Department of Transportation Hours of Service, overtime, attendance and punctuality are essential job functions.  Should an individual in this classification not be able to adhere to this requirement due to a disability, they should contact their Human Resources department to see what, if any, reasonable accommodation may be made.
 #LI-DS1
As an Equal Opportunity Employer, Reyes Holdings companies will recruit and select applicants for employment solely on the basis of their qualifications. Our Practices and Procedures, including those relating to wages, benefits, transfers, promotions, terminations and self-development opportunities, will be administered without regard to race, color, religion, sex, sexual orientation and gender identity, age, national origin, disability, or protected veteran status and all other classes protected by the Federal and State Government. Drug Free Employer.
Job Summary
Rosemont, IL, United States
Location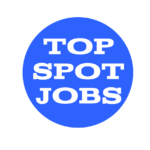 Similar Jobs
The largest community on the web to find and list jobs that aren't restricted by commutes or a specific location.