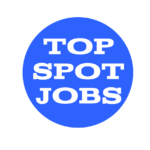 Senior Software Engineer – Java
Job Description
Position Description:
Works independently under limited supervision and applies knowledge of subject matter in Applications Development. Possess sufficient knowledge and skills to effectively deal with issues, challenges within field of specialization to develop simple applications solutions. Second level professional with direct impact on results and outcome
Your future duties and responsibilities:
• Should be able to work in Agile-Sprint methodology. Should be able to quickly understand and analyze requirements in Sprint Planning.
• Should be able to deliver assigned tasks as per sprint timings and update. Should be able to interact with Rally tool. Should be able to deliver quality code.
• Should be able to code and test the code.
• Solution design and development for Storage management products
• Evaluate the Storage management products, both in-house and in the field, from architecture/ design perspective and propose the most efficient solutions.
• Keep up to the technology trends in Storage and drive the state-of-the-art solutions
• Build prototypes/POCs for the proposed solutions and provide technical leadership to the teams in designing and implementing the solutions
• Assist management with estimations and dependency/risk analysis
Required qualifications to be successful in this role:
Primary Skills: Core Java, Spring, Hibernate, Angular 2/4/6
Secondary Skills: PL/SQL
3-6 years of overall work experience
Education: Computer Science (BE / BTech / MTech / MS) from Tier I Premier institutes
Skills:
Java
Java Enterprise Editions JEE
HTML
Oracle
Web Services
DevOps
AngularJS
Node.Js
What you can expect from us:
Insights you can act on
While technology is at the heart of our clients' digital transformation, we understand that people are at the heart of business success.
When you join CGI, you become a trusted advisor, collaborating with colleagues and clients to bring forward actionable insights that deliver meaningful and sustainable outcomes. We call our employees "members" because they are CGI shareholders and owners, and, as owners, we enjoy working and growing together to build a company we are proud of. This has been our Dream since 1976, and it has brought us to where we are today-one of the world's largest independent providers of IT and business consulting services.
At CGI, we recognize the richness that diversity brings. We strive to create a work culture where everyone belongs, and we collaborate with clients in building more inclusive communities. As an equal opportunity employer, we empower all our members to succeed and grow. If you require an accommodation at any point during the recruitment process, please let us know. We will be happy to assist.
Ready to become part of our success story? Join CGI-where your ideas and actions make a difference.
Job Summary
Chennai, Tamil Nadu, India
Location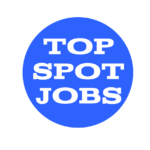 Similar Jobs
The largest community on the web to find and list jobs that aren't restricted by commutes or a specific location.