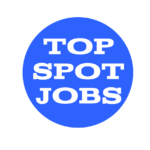 Senior Software Engineer – WPF – Courier Services
Job Description
An innovative postal and courier services company seeks a senior software developer to join their team. They have a unique platform for customer communication designed to improve service and increase profitability.
As a team member, you'll create and enhance business apps for clients using Agile Scrum methodology, working with various platforms like WPF, UWP, Android, and IOS. The position offers many benefits and opportunities for professional growth.
Required Skills & Experience
Experience working within a .NET Core/ .NET/ C#
Experience with WEB Services Knowledge (XML/JSON/SOAP/REST)
Experience with Object Oriented Design Patterns (MVVM)
Knowledge of Xamarin or WPF
Understanding of Xamarin Forms (IOS, UWP, Android, Windows Phone)
Experience with NUnit/ NSubstitute
Must be able to pass security clearance requirements as a government contractor
A B.S. from a College or University in computer science or related field
Desired Skills & Experience
Software development experience using .Net/C# for Windows, Desktop, and Mobile apps
Experience working with PCL and Shared Code
Experience with XAML
What You Will Be Doing
Tech Breakdown
Daily Responsibilities
Software development experience using .Net/C# for Windows, Desktop, and Mobile apps
Experience working with mobile devices
Experience with full project lifecycle
Knowledge of Xamarin or WPF
Experience in POS development with peripheral integration
Data-driven UI architecture
Previous experience leading or mentoring other technical resources
The Offer
You will receive the following benefits:
Health Care Plan (Medical, Dental & Vision)
Retirement Plan (5% 401k Match, IRA)
Unlimited Paid Time Off (4-week minimum) (Vacation, Sick & Public Holidays)
Family Leave (Maternity, Paternity)
Commuter Benefits
Work From Home
Free Food & Snacks & Lunch
Equity (without a vesting period)
Relocation Assistance
SL & LT Disability
Applicants must be currently authorized to work in the US on a full-time basis now and in the future.
Research show that women and underrepresented groups only apply to jobs only if they feel they meet 100% of the qualifications. Motion Recruitment encourages you to break that statistic and apply. No one ever meets all of the qualifications. We look forward to your application.
Motion Recruitment provides IT Staffing Solutions (Contract, Contract-to-Hire, and Direct Hire) across 11 major North American markets. Our unique expertise in today's highest demand tech skill sets, paired with our deep networks and knowledge of our local technology markets, results in an exemplary track record with candidates and clients.
#LI-WO2
Job Summary
Boston, MA, United States
Location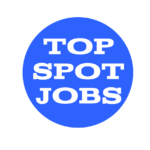 Similar Jobs
The largest community on the web to find and list jobs that aren't restricted by commutes or a specific location.