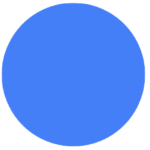 Senior Software QA/Test Engineer *Remote*
Job Description
Summary / Role Purpose
The Senior Software QA/Test Engineerdevelops front end automated testing for the Ansys OnScale cloud-based simulation SaaS product. This roleuses advanced engineering and software skills to assess how well the product meets customer needs for functionality and usability and ensures that product requirements and quality standards are met. The role worksclosely with other members of the product creation team and communicates with technical specialists on product issues.
Key Duties and Responsibilities
Specify and write test cases, create, modify and update existing tests, write and maintain test scripts
Perform functional, application, regression and performance testing in manual and/or automated test environments
Create test plans and contribute to testing initiatives, responsible for coverage analysis andtesting metrics in specific areas, participate in defect management
Apply technical and professional knowledge in specialized areas and investigate complex product issues and problems
Analyze product requirements and develop tests for new features
Work in a variety of computing environments: [list, e.g. Windows, Linux, VM's, Compute Clusters, Cloud]
Minimum Education/Certification Requirements and Experience
BS in Engineering, Computer Science, or related field with 5 years of experience, MS with 3 years of experience, or PhD with one year of experience
Strong computing skills with demonstrated knowledge of [fill in, e.g. scripting languages]
Commercial experience with web UI QA/test automation systems and development
Preferred Qualifications and Skills
Experience with Cypress
Python or other script language programming
Experience delivering high-quality products in a large-scale commercial organization
Understanding of customer requirements and tools used in this domain
Good communication and interpersonal skills
Ability to learn quickly and to collaborate with others in a geographically distributed team
Job Summary
Glasgow, , United Kingdom
Location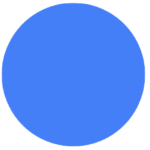 Similar Jobs
The largest community on the web to find and list jobs that aren't restricted by commutes or a specific location.