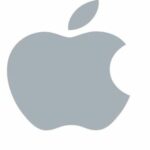 Senior System Security Engineer 
Job Description
The Apple Cloud Engineering team is looking for an exceptional software engineer to create highly performant and energy efficient systems that will power the next generation of data centers. In this highly collaborative role, you will be at the center of multiple efforts to utilize hardware acceleration for machine learning and high performance computing workloads. You will partner with hardware teams and have the opportunity to influence our future direction for hardware. We are looking for someone with proven mastery of system software development. You should have a strong mix of education and practical experience with a real passion for diving head first into challenging problems.
* 10+ years of experience as a System software developer
* Strong understanding of hardware components and hardware/software interactions
* Experience with Low level software and computer architecture.
* Good understanding of network technologies, protocols and procedures for iOS and macOS
* Proficiency in C/C++
* Experience with Swift, Objective-C and Apple development tools is a definite plus!
* Passion for software architecture, APIs and high performance extensible software.
* Creative, collaborative, and product-focused
* Excellent communication skills
You will work cross-functionally with architecture, platform design, SOC architects, and software teams to develop and integrate best in class hardware, software and services. You will be responsible for building and maintaining system software that powers next generation of data centers. You will ensure high quality and agility with unit tests, integration tests and performance tests. You are the right match if: You possess strong skills in software design and programming. You are passionate about developing new features, maintaining existing code, fixing bugs. You have experience with low level software and computer architecture is expected. You have strong problem-solving skills. You are skilled at the art of communicating and enjoy it .
M.S., or Ph.D. in Computer Engineering, Electrical Engineering, Computer Science, or equivalent experience.
Apple's most important resource, our soul, is our people. Apple benefits help further the well-being of our employees and their families in meaningful ways. No matter where you work at Apple, you can take advantage of our health and wellness resources and time-away programs. We're proud to provide stock grants to employees at all levels of the company, and we also give employees the option to buy Apple stock at a discount — both offer everyone at Apple the chance to share in the company's success. You'll discover many more benefits of working at Apple, such as programs that match your charitable contributions, reimburse you for continuing your education and give you special employee pricing on Apple products.
Apple benefits programs vary by country and are subject to eligibility requirements.
Apple is an equal opportunity employer that is committed to inclusion and diversity. We take affirmative action to ensure equal opportunity for all applicants without regard to race, color, religion, sex, sexual orientation, gender identity, national origin, disability, Veteran status, or other legally protected characteristics. Apple is committed to working with and providing reasonable accommodation to applicants with physical and mental disabilities. Apple is a drug-free workplace.
Job Summary
New York City, NY
Location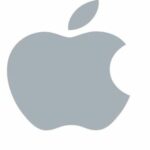 Similar Jobs
The largest community on the web to find and list jobs that aren't restricted by commutes or a specific location.