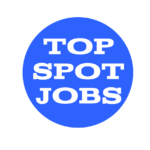 Job Description
Description
Job Description:
Leidos is looking for a experienced Senior Systems Engineer dedicated to supporting a the Ravenclaw3 (RC3) program in Reston, VA.  The successful candidate will perform day-to-day and strategic compliance and management of the Ravenclaw program infrastructure, hardware, and software platforms.  The candidate will support the customer Authorization and Accreditation process ensuring strategic objectives are met, and all Ravenclaw projects are in line with program, corporate, and customer technical requirements and goals. Working closely with other team members, the candidate will provide milestones, solutions and schedules are implemented in a timely manner.  The candidate will be responsible for the management of multiple initiatives to refresh, expand, and migrate all program technical solutions to the cloud.
Primary Responsibilities
Ability to perform server administration, security patching & updates, virus protection, operating system updates, and backups

Experience with hardware requirements, server support, Active Directory, DNS, MFA, PKI certificates

Develop and update Standards of Operations (SOP) process workflow procedures and policies to include client system accreditation for RC3 program.

Leading the effort to move the infrastructure to the cloud

Responsible for supporting incoming and outgoing customer requests for processing in a web based workflow system to include data conversion and transfer of docs, graphics, audio, and video.

Provides user support for all hardware and software platforms necessary to perform responsibilities and duties to complete customer requests in a timely manner.

Responsible for managing the creation and maintenance of all user accounts and accesses to systems, databases, and data shares.

Manage and maintain all IT related hardware and software inventory to include purchasing, renewal, replacement, and disposal once the equipment is at end of life.

Manage the upgrade of our entire network infrastructure which included new circuit provisioning, routers, switches, dedicated power service, UPS back up, and outage/maintenance scheduling.

Create project schedules, ensures that project tasks are completed within deadlines and ability to brief to PMO and customer management when needed

Establishes and implements streamlined processes and procedures 

Prepares and executes deliverables in accordance with program requirements   

Direct the daily operations of the IT projects by analyzing workflow, establishing priorities, developing standards and setting deadlines 

Ensures all products are consistent with RC3 standards
Basic Qualifications
Active TS/SCI with Polygraph

Masters' degree or minimum of 15 – 20 years of prior relevant experience.

8+ years of demonstrated knowledge of IC translation fundamentals and standard operating procedures 

Self-starter that can establish priorities, resolve immediate issues, and coordinate with program management on complex problems

Proven ability to communicate processes and procedures to program employees, partner organizations, and customer base

Proven experience coordinating and synchronizing multiple projects, developing and maintaining a master schedule, and preparing briefings to senior management  

Proven experience streamlining processes and procedures 
Pay Range:
Pay Range $128,050.00 – $197,000.00 – $265,950.00
The Leidos pay range for this job level is a general guideline only and not a guarantee of compensation or salary. Additional factors considered in extending an offer include (but are not limited to) responsibilities of the job, education, experience, knowledge, skills, and abilities, as well as internal equity, alignment with market data, applicable bargaining agreement (if any), or other law.
Job Summary
Fairfax Station, VA, United States
Location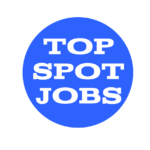 Similar Jobs
The largest community on the web to find and list jobs that aren't restricted by commutes or a specific location.