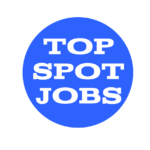 SharePoint/.Net Developer – TS/SCI required
Job Description
Type of Requisition:
Regular
Clearance Level Must Currently Possess:
Top Secret/SCI
Clearance Level Must Be Able to Obtain:
Top Secret/SCI
Suitability:
No Suitability Required
Public Trust/Other Required:
None
Job Family:
Web Development
Job Description:
GDIT is seeking candidates to support the US Army Intelligence and Security Command (INSCOM). Under the I2TS3 task order INSCOM ensures reliable, uninterrupted availability of Command, Control, Communications, Computers, and Information Management (C4IM) including: networks, hardware, software, engineering, and specialized tools at the point of customer need to support INSCOM's mission. INSCOM and its MSCs provide the enabling layer to connect the Army and its tactical formations to defense and national intelligence agencies via tactical networks. The ability to provide mission critical intelligence is dependent on the successful use of its information technology (IT) networks worldwide.
Principal Duties and Responsibilities:
An I2TS 3 SharePoint/.Net Developer
Responsible for the design and development of high-quality SharePoint Solutions including creation of custom SharePoint Solutions

Designs, creates, tests, and maintains software and web based applications and content solutions to satisfy customer requirements

Translation of customer requirements into actionable SharePoint solutions

Lead efforts to ensure enforcement of SharePoint governance policies and make recommendation for refinement of policy.

Interface with both the infrastructure and end-user customer throughout the entire system lifecycle from requirements analysis through system deployment and sustainment

Designs and develops visually-pleasing, content rich, user-friendly interfaces with intuitive navigation

Develops and maintains software and web development technical documentation to assist with software and web application maintenance and upgrades

Works independently on more complex project

Proficiency in the use of one or more web technologies such as ASP.net, C#, JavaScript, JQuery, Angular, PowerShell, HTML, etc.

Languages – HTML, CSS, ASP.Net, C#, JavaScript?
Certification(s):
DoD 8570.01-M IAT Level II Computing Environment (CE) Certification as determined by the Program Manager is required prior to support on contract

Required Baseline/Security Environment Certification: CompTIA Security+ CE or equivalent
Security Clearance:
Additional:
Candidates must be willing and able to attain a CI Polygraph for certain positions as determined by the contract
High School Diploma/GED with 10 years of related experience, or Associate's Degree with 8 years of experience, or Bachelor's Degree with 6 years of experience, or Master's Degree with 4 years of experience
#DefenseCamp #Belvoirregion #OpportunityOwned #GDITCareers #GDITLife #WeAreGDIT #DPOST #DefenseCampFtBelvoir #GDITINSCOM #I2TS3 #GDITpriority
Scheduled Weekly Hours:
40
Travel Required:
Less than 10%
Telecommuting Options:
Onsite
Work Location:
USA VA Fort Belvoir
Additional Work Locations:
COVID-19 Vaccination: GDIT does not have a vaccination mandate applicable to all employees. To protect the health and safety of its employees and to comply with customer requirements, however, GDIT may require employees in certain positions to be fully vaccinated against COVID-19. Vaccination requirements will depend on the status of the federal contractor mandate and customer site requirements.
We are GDIT. The people supporting some of the most complex government, defense, and intelligence projects across the country. We deliver. Bringing the expertise needed to understand and advance critical missions. We transform. Shifting the ways clients invest in, integrate, and innovate technology solutions. We ensure today is safe and tomorrow is smarter. We are there. On the ground, beside our clients, in the lab, and everywhere in between. Offering the technology transformations, strategy, and mission services needed to get the job done.
GDIT is an Equal Opportunity/Affirmative Action employer. All qualified applicants will receive consideration for employment without regard to race, color, religion, sex, sexual orientation, gender identity, national origin, disability, or veteran status, or any other protected class.
Job Summary
Fort Belvoir, VA, United States
Location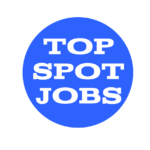 Similar Jobs
The largest community on the web to find and list jobs that aren't restricted by commutes or a specific location.