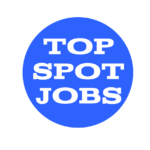 SharePoint System Administrator
Job Description
Type of Requisition:
Regular
Clearance Level Must Currently Possess:
Interim Secret
Clearance Level Must Be Able to Obtain:
Top Secret
Suitability:
No Suitability Required
Public Trust/Other Required:
Job Family:
Systems Administration
Job Description:
SHAREPOINT ADMINISTRATOR
DORAL, FL
SECRET SECURITY CLEARANCE REQUIRED
At GDIT, people are our differentiator. As a SharePoint (and Platforms)  Administrator, you will help ensure today is safe and tomorrow is smarter. Our work depends on SharePoint (and Platforms) Administrator joining our team
Responsibilities
The SharePoint (and Platforms) System Administrator manages and monitors all installed Information Technology Systems and infrastructure, as well as installs, configures, tests, and performs routine maintenance on operating systems, application software and system management tools to ensure the highest levels availability.
Perform operation and maintenance functions of server hardware and software.
Maintain baseline configurations and performs modification of configuration settings.
Provide expertise, and direction, in the development or modification of software programs.
Performs maintenance of SharePoint, Dynamics, and Microsoft Platforms environments through command line tools and PowerShell, possessing the ability to write PowerShell scripts
Assist with SharePoint farm upgrades and deployments.
Experience and knowledge with SharePoint Online administration.
Ensures the daily management of SharePoint platforms in a multi-client, multi-domain environment.
Resolve incidents and problems.
Monitors SharePoint, Dynamics, and Microsoft Platforms software for any glitches or problems.
Provide technical support for SharePoint users.
Experience supporting Microsoft SQL Server in a SharePoint environment.
Keep apprised of Microsoft updates to SharePoint, Dynamics, and Microsoft Platforms software.
Maintain SharePoint, Dynamics, and Microsoft Platforms software STIG compliance.
Has full technical knowledge of all aspects and phases of systems engineering.
Excellent communication skills. Exhibits tact, effective listening skills and follow through.
Can create effective and clear user manuals; must be able to write and evaluate scripts that contribute to overall systems efficiency.
Detail oriented and organized; able to understand information systems and ensure accuracy of work.
Able to identify and resolve problems or inadequacies of systems engineering
Well versed with Windows-based server operating systems, as well as common Virtualization technologies.
Must be able to manage multiple tasks and projects simultaneously.
Experience with Information Assurance practices and principles (ex. STIGs).
Provide security operations or coordinates security operations functions in support of cybersecurity accreditation-risk management framework (RMF) continuous monitoring process.
Experience Requirements
5+years of SharePoint, Dynamics, and Microsoft Platforms software experience or related work experience.
Education Requirements 
High School Diploma/GED with 8 years of related experience, or Associate's Degree with 6 years of experience, or Bachelor's Degree with 4 years of experience, or Master's Degree with 2 years of experience.
Certification Requirements
IAT level II Compliant certification (i.e. Security+ CE, SSCP etc). NOTE: A full list of IAT level II compliant certs can be reviewed at following link: https://public.cyber.mil/cw/cwmp/dod-approved-8570-baseline– certifications/
MS AZ-104 or MCSA 2016 related computing environment certifications.
Preferred Certifications
Any Microsoft 365 Certifications.
HASHTAGS
#GDITPriority
#armajobs
Scheduled Weekly Hours:
40
Travel Required:
None
Telecommuting Options:
Onsite
Work Location:
USA FL Doral
Additional Work Locations:
COVID-19 Vaccination: GDIT does not have a vaccination mandate applicable to all employees. To protect the health and safety of its employees and to comply with customer requirements, however, GDIT may require employees in certain positions to be fully vaccinated against COVID-19. Vaccination requirements will depend on the status of the federal contractor mandate and customer site requirements.
We are GDIT. The people supporting some of the most complex government, defense, and intelligence projects across the country. We deliver. Bringing the expertise needed to understand and advance critical missions. We transform. Shifting the ways clients invest in, integrate, and innovate technology solutions. We ensure today is safe and tomorrow is smarter. We are there. On the ground, beside our clients, in the lab, and everywhere in between. Offering the technology transformations, strategy, and mission services needed to get the job done.
GDIT is an Equal Opportunity/Affirmative Action employer. All qualified applicants will receive consideration for employment without regard to race, color, religion, sex, sexual orientation, gender identity, national origin, disability, or veteran status, or any other protected class.
Job Summary
Doral, FL, United States
Location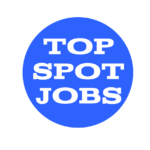 Similar Jobs
The largest community on the web to find and list jobs that aren't restricted by commutes or a specific location.