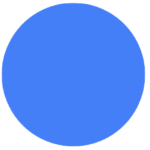 Job Description
Description
Job Description:
The Leidos Civil group has an opening for an on-site software developer to support EPA's NCRFO (National Center for Radiation Field Operations) located in Las Vegas, NV. Leidos provides support to EPA network infrastructure, system administration, Microsoft Power Platform, radio communications services and general IT services. Leidos manages on-premises and cloud virtual server environments on two separate networks.
 Essential Duties and Responsibilities:
Administer, enhance, and automate using M365 application suite

Automation, data visualization and application development using SharePoint, Power Apps, Power Automate, PowerBI and SQL

Customize Microsoft Power Platform application/workflows with Python

Develop and maintain API connections with Python

Assist in the documentation of IT system policies and procedures as required for the annual IT security assessment

Assist in oversight of help desk activities (ServiceNow)

Assist in the collection, documentation and reporting of IT data to EPA leadership as needed

Implementing and supporting Agency-developed applications and emerging technologies
Education and Experience:
Bachelor Science Degree with 4+ years of experience as an application developer, or 2+ year with a Master's Degree. Additional years of experience will be considered in lieu of degree.
Knowledge Skills and Abilities
Must have a minimum of 1 year of experience with Microsoft Power Platform, Power BI

Python

JSON

Database Architecture (SQL)
Additional Skills and Abilities (nice to have)
Machine Learning

Data Science/Engineering

REST APIs

IT security
Pay Range:
Pay Range $74,750.00 – $115,000.00 – $155,250.00
The Leidos pay range for this job level is a general guideline only and not a guarantee of compensation or salary. Additional factors considered in extending an offer include (but are not limited to) responsibilities of the job, education, experience, knowledge, skills, and abilities, as well as internal equity, alignment with market data, applicable bargaining agreement (if any), or other law.
#Featuredjob
Job Summary
Las Vegas, NV, United States
Location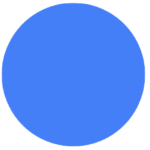 Similar Jobs
The largest community on the web to find and list jobs that aren't restricted by commutes or a specific location.