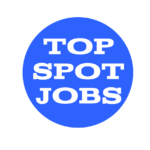 Software Developer (Active Polygraph Required)
Job Description
Type of Requisition:
Regular
Clearance Level Must Currently Possess:
Top Secret SCI + Polygraph
Clearance Level Must Be Able to Obtain:
None
Suitability:
Polygraph
Public Trust/Other Required:
None
Job Family:
Software Development
Job Description:
Own the opportunity as a Software Developer and help ensure the mission is never interrupted. At GDIT, we deliver clarity with our cloud solutions and provide meaningful work. Your work will be an important part of transforming our clients for the modern age and help them face any obstacle
Ensure the safety and security of our nation as a Software Developer at GDIT. You'll apply the latest technology and provide operational support to deliver actionable intelligence for the Intelligence Community. Here, your work will have meaning and impact as you deliver your best every day.
At GDIT, people are our differentiator. As a Software Developer supporting the customer, you will be trusted to solve complex IT issues while delivering outstanding customer service.
HOW BEING A SOFTWARE DEVELOPER MAKE AN IMPACT?
As a Software Developer supporting the customer, you will be trusted to solve complex IT issues while delivering outstanding customer service. GDIT is seeking highly cleared candidates with active TS SCI w/Poly to provide software development, engineering, database design and Software Testing in support of enterprise –wide systems and products for the Intelligence Community (IC). Work with the latest commercial products such as AWS and ServiceNow in an agile environment on various applications designed and maintained for a broad range of IC customers.
WHAT YOU'LL NEED TO SUCCEED:
Education: Bachelor's degree in Computer Science, Engineering, or a related technical discipline, or the equivalent combination of education, technical certifications or training, or work experience.

Minimum of 1 year related experience.
Required Experience:
JavaScript, HTML, CSS, knowledge of relational databases, SQL, previous development experience on ServiceNow platform.

Security Clearance Level:

Top Secret/SCI with Polygraph

Preferred Skills: N/A
Location: Chantilly, VA – Customer site
GDIT IS YOUR PLACE:
401K with company match
Comprehensive health and wellness packages
Internal mobility team dedicated to helping you own your career
Professional growth opportunities including paid education and certifications
Cutting-edge technology you can learn from
Rest and recharge with paid vacation and holidays
Scheduled Weekly Hours:
40
Travel Required:
Less than 10%
Telecommuting Options:
Onsite
Work Location:
USA VA Chantilly
Additional Work Locations:
COVID-19 Vaccination: GDIT does not have a vaccination mandate applicable to all employees. To protect the health and safety of its employees and to comply with customer requirements, however, GDIT may require employees in certain positions to be fully vaccinated against COVID-19. Vaccination requirements will depend on the status of the federal contractor mandate and customer site requirements.
We are GDIT. The people supporting some of the most complex government, defense, and intelligence projects across the country. We deliver. Bringing the expertise needed to understand and advance critical missions. We transform. Shifting the ways clients invest in, integrate, and innovate technology solutions. We ensure today is safe and tomorrow is smarter. We are there. On the ground, beside our clients, in the lab, and everywhere in between. Offering the technology transformations, strategy, and mission services needed to get the job done.
GDIT is an Equal Opportunity/Affirmative Action employer. All qualified applicants will receive consideration for employment without regard to race, color, religion, sex, sexual orientation, gender identity, national origin, disability, or veteran status, or any other protected class.
Job Summary
Chantilly, VA, United States
Location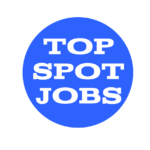 Similar Jobs
The largest community on the web to find and list jobs that aren't restricted by commutes or a specific location.