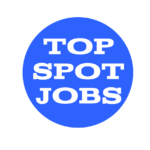 Job Description
Job ID: 600736BR
Date posted: Nov. 17, 2022
Locations: King of Prussia, Pennsylvania; Liverpool, New York; Moorestown, New Jersey
COVID-19 continues to significantly impact our employees, families and communities. With employee health and safety as our top priority, and as a federal contractor, Lockheed Martin is taking action to address the increased risk and uncertainty COVID-19 variants pose in the workplace and ensuring we meet our commitments to national security.
To uphold safety for all employees, we will continue to request vaccination status for all Lockheed Martin employees including new hires. All current and newly hired employees are required to follow onsite safety measures based upon the COVID-19 Community Level at the specific work location.
Description:By applying for this role you will be considered for enterprise-wide opportunities within Lockheed Martin for the same or similar skill set.
Step into the challenge of engineering a better tomorrow. You'll be backed by the inspiration of Lockheed Martin's culture, based on a heritage of innovation and creativity, serving the needs of our nation and humanity. Here you can make a difference in many ways, from mission-critical ongoing programs to emerging technologies. The opportunities are limitless!
We are seeking experienced front and back-end Software Engineers to support multiple Rotary and Mission Systems (RMS) programs and participate in all phases of the software design & development lifecycle (design, code, test, modeling and simulation, test automation, data analytics, object oriented design). The engineer will leverage RMS software engineering processes and procedures while performing their respective software engineering and verification activities.
In this important role, the Software Engineer will collaborate in an Agile environment with other engineering disciplines and program personnel and will participate in cross functional six sigma style product or process improvement meetings. Keeping up-to-date on emerging technologies and tools will be encouraged.
The ability to obtain and maintain a government security clearance is required. US citizenship is needed.
Basic Qualifications:
Bachelor's degree in Computer Science, Computer Engineering, Electrical Engineering, Applied Mathematics, Physics or related STEM degree
Minimum of two years or more of relevant Software Engineering experience
Proficiency in Object Oriented Programming (OOP) using C++, C#, or Java, experience with Object Oriented Analysis (OOA) and Object Oriented Design (OOD)
Demonstrated ability to multi-task and be flexible, motivated, dedicated, detail-focused, and team-oriented
Strong verbal & written communication skills with the ability to collaborate effectively in a team environment
U.S. Citizen with ability to obtain a DoD Secret level clearance
Desired Skills:
Experience with one or more of the following;
Solid analytical/debug and SW/HW integration and test skills
Software development skills to include Python, Jenkins, Java Script, Github, SQL, .NET framework
Experience with Ada, DOORS, VxWorks, or UML modeling tools or Unix and Linux operating systems
Experience with formal software testing, verification, and validation is desirable. Real Time Embedded SW Engineering skills
Active DoD Secret level clearance or higher
Security Clearance Statement: This position requires a government security clearance, you must be a US Citizen for consideration.
Clearance Level: Secret
Other Important Information You Should Know
Expression of Interest: By applying to this job, you are expressing interest in this position and could be considered for other career opportunities where similar skills and requirements have been identified as a match. Should this match be identified you may be contacted for this and future openings.
Ability to Work Remotely: Onsite Full-time: The work associated with this position will be performed onsite at a designated Lockheed Martin facility.
Work Schedules: Lockheed Martin supports a variety of alternate work schedules that provide additional flexibility to our employees. Schedules range from standard 40 hours over a five day work week while others may be condensed. These condensed schedules provide employees with additional time away from the office and are in addition to our Paid Time off benefits.
Schedule for this Position: 4×10 hour day, 3 days off per week
Lockheed Martin is an Equal Opportunity/Affirmative Action Employer. All qualified applicants will receive consideration for employment without regard to race, color, religion, sex, pregnancy, sexual orientation, gender identity, national origin, age, protected veteran status, or disability status.
Join us at Lockheed Martin, where your mission is ours. Our customers tackle the hardest missions. Those that demand extraordinary amounts of courage, resilience and precision. They're dangerous. Critical. Sometimes they even provide an opportunity to change the world and save lives. Those are the missions we care about.
As a leading technology innovation company, Lockheed Martin's vast team works with partners around the world to bring proven performance to our customers' toughest challenges. Lockheed Martin has employees based in many states throughout the U.S., and Internationally, with business locations in many nations and territories.
Experience Level: Experienced Professional
Business Unit: RMS
Relocation Available: Yes
Career Area: Software Engineering
Type: Full-Time
Shift: First
Job Summary
King of Prussia, PA, United States
Location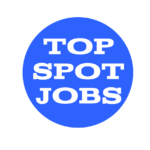 Similar Jobs
The largest community on the web to find and list jobs that aren't restricted by commutes or a specific location.