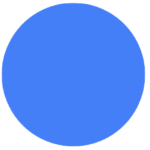 Job Description
Description
Job Description:
The Defense Group at Leidos currently has an opening for a full-time telework Software Engineer position. This is an exciting opportunity to use your experience helping the Defense Civilian HR Management System (DCHRMS) program. This program supports large HR data systems for our customer, the Defense Manpower Data Center (DMDC).
The role will support all sustainment activities for a .NET system running across multiple environments. This will include following a continuous software development life cycle and applying agile methodologies to quickly meet stakeholder needs. This will include daily scrums and weekly rhythms to facilitate fixes and information gathering as well as ongoing collaboration with other parts of DMDC. The role will be working on a small Leidos team with embedded DMDC employees and will regularly interface with a large number of external government stakeholders across the DMDC enterprise. Work will include application and database changes, code and unit testing, cyber remediations, audit support, technical inquiries, architectural exchanges, documentation updates, system triage, and ad hoc requests from users and DMDC. The candidate should expect a dynamic work environment with new priorities and processes each week. We want someone who already has the necessary clearance and expertise so they can support the team immediately. This position will report to the DCHRMS Application Support Manager.
Primary Responsibilities
Design, development, testing, deployment, and maintenance of .NET applications and SQL Server databases

Ensure uninterrupted day-to-day operations

Perform cybersecurity remediation and big fixes for the application and underlying software

Perform analysis of software requirements

Support the full software development lifecycle

Support upgrades, patches, and migrations

Troubleshooting operational and development issues

Create and update required documentation

Manage code, database, script, and documentation baselines

Collaborate regularly with teammates, management, and customers

Recommend and follow best practices

Triage support for operational issues
Basic Qualifications
Bachelors Degree with 6 years of prior relevant experience or Masters with 4 years of prior relevant experience

Holds an active investigation (Tier 5) in order to be adjudicated to the IT-I level Position of Trust

Active Security+ certification

Proficiency with .NET Framework 4.6, MVC 4, VB.NET, C#, Entity Management Framework 6, SQL Server, Razor pages, jQuery, other JavaScript libraries, iTextSharp PDF, and other related technologies

Willing to obtain additional technology certifications as necessary

Willing to work occasional nights and weekends

Ability to ramp up quickly on a new system

Good communication and collaboration skills

Demonstrated responsiveness and patience when working with stakeholders

Excellent multitasking ability
Preferred Qualifications
Previous knowledge of the Federal Wage System (FWS) and associated processes

Previous experience supporting the Wage and Salary Division (WSD)

Familiarity with cloud-based technologies like Oracle Cloud Infrastructure, AWS, etc.

Familiarity with Oracle SQL or similar database languages

Familiarity Agile scrum development processes and tools

Familiarity with full-stack development processes and tools

Familiarity with DevSecOps processes and tools
Pay Range:
Pay Range $74,750.00 – $115,000.00 – $155,250.00
The Leidos pay range for this job level is a general guideline only and not a guarantee of compensation or salary. Additional factors considered in extending an offer include (but are not limited to) responsibilities of the job, education, experience, knowledge, skills, and abilities, as well as internal equity, alignment with market data, applicable bargaining agreement (if any), or other law.
#Remote
Job Summary
Dulles, VA, United States
Location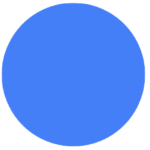 Similar Jobs
The largest community on the web to find and list jobs that aren't restricted by commutes or a specific location.