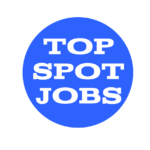 Job Description
Type of Requisition:
Regular
Clearance Level Must Currently Possess:
Top Secret/SCI
Clearance Level Must Be Able to Obtain:
Top Secret SCI + Polygraph
Suitability:
Polygraph
Public Trust/Other Required:
Job Family:
Software Engineering
Job Description:
GDIT is your place. You make it your own by embracing autonomy, seizing opportunity, and being trusted to deliver your best every day. We think. We act. We deliver. There is no challenge we can't turn  into opportunity. And our work depends on TS/SCI level cleared Software Engineer/ DBA  joining our team to support our Intelligence customer in Springfield, VA.
GENERAL SUMMARY: Researches, designs, develops and/or modifies enterprise-wide systems and/or applications software.
PRINCIPAL DUTIES/RESPONSIBILITIES:
Designs, develops, codes, tests, and debugs complex new software products, or makes significant enhancements to existing software.

and integrates design strategies, product specifications, development schedules, and user expectations into product capabilities.

Resolves complex hardware/software compatibility and interface design considerations.

Conducts investigations and tests of considerable complexity.

Researches emerging technologies to determine impact on application execution.

Provides input to staff involved in writing and updating technical documentation such as user manuals, system documentation, and training materials.

Troubleshoots complex problems and provides customer support for software operating systems and application issues.

Advises hardware engineers on machine characteristics that affect software systems, such as storage capacity, p

rocessing speed, and input/output requirements.

Prepares reports on analyses, findings, and project progress.

Provides guidance and work leadership to less-experienced

software engineers.

May serve as a technical team or task leader

Maintains current knowledge of relevant technology as assigned

Maintains current knowledge of relevant technology as assigned
EDUCATION AND EXPERIENCE REQUIREMENTS:
Bachelor's Degree in Computer Science, Engineering or a related technical discipline, or the equivalent combination of education, technical training, or work/military experience.
8-10 years of related software development experience.
#Rover2022
Scheduled Weekly Hours:
40
Travel Required:
None
Telecommuting Options:
Onsite
Work Location:
USA VA Springfield
Additional Work Locations:
COVID-19 Vaccination: GDIT does not have a vaccination mandate applicable to all employees. To protect the health and safety of its employees and to comply with customer requirements, however, GDIT may require employees in certain positions to be fully vaccinated against COVID-19. Vaccination requirements will depend on the status of the federal contractor mandate and customer site requirements.
We are GDIT. The people supporting some of the most complex government, defense, and intelligence projects across the country. We deliver. Bringing the expertise needed to understand and advance critical missions. We transform. Shifting the ways clients invest in, integrate, and innovate technology solutions. We ensure today is safe and tomorrow is smarter. We are there. On the ground, beside our clients, in the lab, and everywhere in between. Offering the technology transformations, strategy, and mission services needed to get the job done.
GDIT is an Equal Opportunity/Affirmative Action employer. All qualified applicants will receive consideration for employment without regard to race, color, religion, sex, sexual orientation, gender identity, national origin, disability, or veteran status, or any other protected class.
Job Summary
Springfield, VA, United States
Location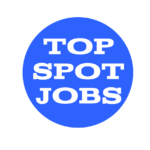 Similar Jobs
The largest community on the web to find and list jobs that aren't restricted by commutes or a specific location.