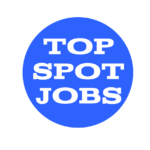 Software Engineer, Email & Team Productivity – Manager
Job Description
WHAT YOU'LL DO
As a Software Engineer, Email & Team Productivity – Manager within BCG' Digital Collaboration Tribe, you will be responsible to build next generation of enhancements for Email & Team Productivity products. Your strong analytical skills and ability to develop innovative problem-solving solutions will support the PO in making decisions. You will closely work with business, product, and development teams. With full stack capabilities, you should be able to design and develop software, drive features from inception to production, write clean, modular, reusable, readable, maintainable, and thoroughly tested code. We are looking for talented individuals with a serious commitment to software development, analytics, and who are passionate to develop innovative products.
YOU'RE GOOD AT
Apply software development practices and standards to develop robust and maintainable software
Collaborate to gather and understand client requirements
Collaborate to design the overall technical architecture of the product
Optimize and enhance computational efficiency of algorithms and software design
Analyze and resolve technical and product problems
Develop user stories, scope development effort, and provide reliable resource and timeline estimates in an agile environment
Developing innovative solutions within Microsoft's Eco-system
YOU BRING (EXPERIENCE & QUALIFICATIONS)
At least 7+ years of full stack software engineering across industries and work experience providing analytics solutions
Bachelor's / Master's degree in computer science engineering/technology
Experience in microservices architecture and API development
Experience in agile processes
Familiarity with infrastructure as code principles
Understanding of distributed computing
Ability to understand the requirements and proactively propose software solutions
Languages – C#, Python, HTML, CSS
Full stack development – REST, React/Angular
Good understanding of DevOps – Azure DevOps
Cloud – AWS/Azure
Extensive knowledge of Microsoft 365
Good knowledge in Microsoft PowerAutomate
Microsoft MS-900 Certification is a must
Microsoft MS-600 Certification preferred
YOU'LL WORK WITH
Our cross-functional Email and Team Productivity Squad within the Digital Collaboration Tribe, as well as
your peer software engineers across the Digital Collaboration Tribe.
Job Summary
New Delhi, DL, India
Location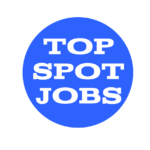 Similar Jobs
The largest community on the web to find and list jobs that aren't restricted by commutes or a specific location.