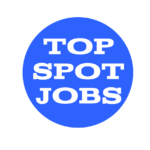 Job Description
Job Title: Software Engineer IV
Introduction:
Are you an exceptional engineering leader, with deep experience designing and building cloud-based applications? Do you have a passion for developing software that drives both development teams and the business?
Become the newest technical leader in Toshiba's Digital Platform group. This position will focus on building the core point of sale application functionality on top of our cloud native platform using Microservices and OpenAPI. This opportunity will provide the candidate the chance to work on a microservices based platform and help code, lead, and design functional deliverables of our point-of-sale applications.
You will be working alongside other experienced engineers and developers, collaborating on the various layers of the infrastructure for our platform. Qualified candidates will have strong leadership, be forward thinking, self-motivated and bring excellence to the development and customer experience.
Basic Qualifications:
Bachelor's Degree in Computer Science or related field
8+ years professional experience in software development
Proven leadership of a large team or multiple smaller development teams
3+ years of cloud based or client/server development experience.
Ability to convert technical specifications from the design team or third-party vendors into software implementation.
Experience building and supporting cloud based and client/server applications.
Very strong analytical and Java programming skills
Deep technical skills in software development technologies and tools such as DI, CI, Spring Boot, XML/JSON, Java, Docker and Maven
Strong programming and analytical skills, problem determination and debugging, attention to detail, teamwork, and excellent communication skills.
Knowledge of software development concepts/methodology/life cycle, especially Agile methodology
Proficiency with code versioning tools like Git
Proficiency with Windows- and Linux-based operating systems, including software installation, light administration, and simple scripting.
Preferred Skills:
Knowledge of Swagger and REST design
Working knowledge of network communication using sockets and HTTP
Retail domain experience
Knowledge of cloud computing technologies
Working knowledge of Azure, Azure Service Bus, and Azure Cosmos DB
Knowledge of non-relational databases such as MongoDB
About the Company:
Toshiba Global Commerce Solutions is a dynamic billion-dollar global company based in Research Triangle Park, NC, providing retail store solutions to your favorite brands. Have you ever been in a hurry and made use of the self-checkout at Lowe's Foods, earned fuel rewards at Kroger, or just paid for purchases at retailers such as Walmart, Michaels, Carrefour, The Gap, Calvin Klein, Boots, Cencosud, BJ's, or Costco? These are just a few examples of our in-store solutions and impressive customer base that made us the world's installed market share leader.
The nature of retail is changing quickly, so if you share our 'Together Commerce' vision of a seamless two-way, participatory shopping experience, let's get together to drive the new economy.
Toshiba Global Commerce Solutions, Inc. offers a competitive salary and generous benefits package including the following:
Group health coverage (medical, dental, & vision)
Employee Assistance Programs
Pre-tax spending accounts
401(k) plan (with company match)
Company provided life insurance
Pet Insurance
Employee discounts
Generous paid holiday schedule, paid vacation & sick/personal days
EEO:
Toshiba Global Commerce Solutions is an equal opportunity/affirmative action employer that evaluates qualified applicants without regard to age, ancestry, color, religious creed, disability, marital status, medical condition, genetic information, military or veteran status, national origin, race, sex, gender, gender identity, gender expression and sexual orientation or any other protected factor. We also consider qualified applicants regardless of criminal histories, consistent with legal requirements.
Individuals who need a reasonable accommodation because of a disability for any part of the employment process should email benefits@toshibagcs.com to request an accommodation.
DIVERSITY, EQUITY & INCLUSION:
We at Toshiba Global Commerce Solutions firmly believe that our people are an integral part to the success of our customers. Furthermore, we're committed to Diversity, Equity, and Inclusion for all our people as highlighted by our 5 Core Principles (Create Outreach, Foster Belonging, Unleash Opportunity, Diverse Cultural Engagement and Culture of Transparency). We're passionate about our customers the retail industry and becoming a more responsible company as we help create a brighter future.
Job Summary
Morrisville, NC, United States
Location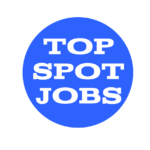 Similar Jobs
The largest community on the web to find and list jobs that aren't restricted by commutes or a specific location.