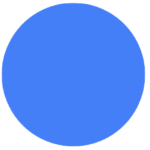 Software Engineer – Retail Client Connections
Job Description
What you'll do…
At H&R Block, your contributions will go far beyond any job description. When you join our team, you'll add to the momentum of a forward-thinking company-one that defined an industry and is now leading its transformation.
We're growing our technology team and are searching for a Software Engineer to help us modernize our software architecture and improve our customer experience within the virtual capabilities of H&R Block on the Retail Client Connections team. The Retail Client Connections team supports the technology that keeps customers and tax professionals in continual communication and ensures a seamless filling experience for all customers.
Day to day, you'll
Work closely with senior, lead or principal software engineer to design, develop and maintain software components and products that support H&R Block business applications.
Use tools, languages, coding standards and best practices to develop new product features and maintain year over year product functionality and enhancements.
Create and executes unit tests and addresses defects.
Work closely with the QA, UX and other related teams to ensure consistent understanding of requirements and approach.
Design, develop and maintain software components
Create and maintain documentation of design approaches
Create and maintain documentation on internal architecture of the system.
Participate in technical design and code reviews for all new enhancements and maintenance work delivered.
Understand business and functional requirements and produces technical specifications and product requirements.
Create, maintain and execute unit test and alpha test plans
Maintain and improve current knowledge on the latest technologies relevant to the role regarding algorithms, language, design methodology, third-party development tools, application platforms, hardware compatibility and operating systems.
It would be even better if you also had…
Experience with Twilio
Experience working with technology that focused on communication between consumers and retailers
What you'll bring to the team…
Education:
Bachelor's degree in a related field or the equivalent through a combination of education and related work experience.
Work Experience:
Experience as a Full-Stack Engineer using .Net
Experience with back-end languages such as C#, ASP.NET MVC & Web API, REST, and JSON.
Experience with client-side technologies such as Angular 8+, JavaScript, TypeScript, HTML5, JSON, and CSS.
Sponsored Job
#hrbjob #LI-RM1
Job Summary
Kansas City, MO, United States
Location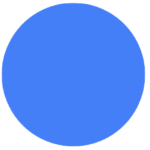 Similar Jobs
The largest community on the web to find and list jobs that aren't restricted by commutes or a specific location.