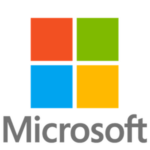 Job Description
MICROSOFT CORPORATION has 10 openings in its Redmond, WA offices for Software Engineers.
Resp. for dev. or testing comp. SW apps, syst, or svcs. Eval reqs., est. dev. costs, design & implt SW, rev. design & implt, improve dev. process, perform unit testing, comm status, analyze risks & compromises, integrate SW into a larger syst, or diag & resolve issues. Work on specif SW features or sections of code under superv. May be assigned to various proj. that utilize req. tech. skills to deploy successful prod. releases, from early prod. def & scoping to detailed specification, implt & roll-out phases.
REQ:  Master's degr or foreign equiv. degr in Comp. Sci., Eng, Math, Info Syst, Phy, or rel., & Any computer-related title and 2 years of SW dev. exp. formulating & analyzing SW reqs. utilizing C, C++, C# and/or another high-level programming language.
SPECIFIC SKILLS: Position also requires educ. or exp. in: Data Structures and Algorithms; Distributed Systems; Multi-threaded programming; Azure Cloud Services; Win32; SQL Server; and Unit Testing.
8AM-5PM, M-F.
The offered base pay range for this specific position (MIC71274), in Redmond, WA, is $130,400 to $160,400.
Microsoft has diff. base pay ranges for diff. work locations w/in the U.S., which allows us to pay EEs competitively & consistently in diff. geo markets. Indiv. base pay depends on var. factors, in addition to primary work loc, such as complexity & responsibility of role, job duties/reqs., & rel. exp. & skills. Base pay ranges are reviewed & typically updated each yr. Offers are made w/in the base pay range applicable at the time.
At Microsoft certain roles are eligible for add'l. rewards, including merit increases, annual bonus & stock. These awards are allocated based on indiv. perf. In addition, certain roles also have the opp. to earn sales incentives based on revenue or utilization, depending on the terms of the plan & EE's role. Benefits/perks listed here may vary depending on the nature of employment with Microsoft & the country work location.
U.S.-based EEs have access to medical, dental, & vision insurance, a 401(k) plan & co. match, short- & long-term disability coverage, basic life insurance, & wellbeing benefits, among others. U.S.-based full-time EEs also receive 10 paid holidays, & accrue vacation at a rate of 5 hrs/pay period worked, (hrly EEs accrue 4.62 hrs/pay period worked), & 80 hrs paid sick time (hrly EEs accrue .03846 hrs/hr worked) per calendar yr. Send resumes to: Recruitment & Employment Office, MICROSOFT CORPORATION, Attn: Job Ref#: MIC71274, P.O. Box 56625, Atlanta, GA 30343
Job Summary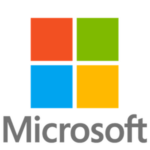 Similar Jobs
The largest community on the web to find and list jobs that aren't restricted by commutes or a specific location.