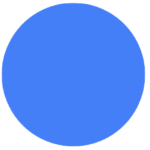 SQL Report Integration Specialist
Job Description
SUMMARY:
The SQL Report Writer and Integrations Analyst will be empowered to support short- and long-term business activities by developing, enhancing, and maintaining business intelligence and automation tools that will have an impact on business decisions. In this position you will have the opportunity to use your analytical and technical skills to create solutions which empower business users.
This position includes developing reports based on customer requirements, programming SQL queries to pull data, and working with business analysists customers to define reporting needs.
JOB RESPONSIBILITIES:
Provide technical expertise in: Query writing, developing complex sql queries and reports, creating scripts for importing, exporting, analyzing and mapping data, designing and implementing integrations between software platforms, programs, and applications
Work closely with functional business analysts to ensure reports and data analytics meet target business requirements
Collaborate with product owners, business analysts, developers, and infrastructure engineers to deliver against a roadmap of analytics initiatives
Partner with stakeholders to understand data requirements, management, and manipulation of mostly structured data with a focus on building business intelligence tools
Work with API's and Web Services to build integration solutions between Plex and supporting applications
Be knowledgeable in using Boomi as a middleware including the modules API Management, Integrations and Flow
Create documentation and knowledge articles related to resolutions or business work requests
QUALIFICATIONS:
Bachelor's degree in computer science or STEM-related field
Minimum of five – seven years related experience
Proven ability to to plan and handle multiple projects and tasks and meet deadlines
Good judgement with the ability to make timely and sound decisions
Adept at conducting research into project-related issues
About The Shyft Group
The Shyft Group (NASDAQ: SHYF) is North America's leader in specialty vehicle manufacturing, assembly and upfit for the commercial, retail and service specialty vehicle markets.
The Shyft Group and our brands are as driven as our associates. Every person behind our badge is given the tools they need to make a positive contribution to the company, their community, and their families. Across eight go-to-market brands, in ten states and two countries, we have over 3,000 dedicated employees working as one to lead with innovation, ingenuity, and a dedication to quality craftsmanship.
The Shyft Group rebranded in 2020 to reflect a new focus on high-growth end markets to help ensure long-term profitable growth. Our name and renewed focus reflect the action, speed, and agility we offer the commercial vehicle industry through our growing roster of brands – Utilimaster®, Royal Truck Body®, DuraMag®, Strobes-R-Us®, Spartan RV Chassis®, and Builtmore Contract Manufacturing®.
Job Summary
Plymouth, MI, United States
Location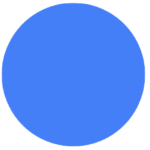 Similar Jobs
The largest community on the web to find and list jobs that aren't restricted by commutes or a specific location.