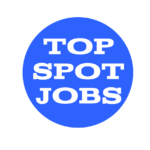 Sr. Data Scientist-Machine Learning
Job Description
What you'll do…
Designs, develops, and operates as an independent consultant in regard to methods and systems to generate actionable insights and solutions for our clients. Interacts with product and service teams to identify questions and approaches for data analysis and experiments. Develops and codes algorithms and automated processes to cleanse, integrate and evaluate large datasets from multiple sources. Identifies meaningful insights from "big data" sources. Serves as direct voice to business partners on the application of data science.
Strong background with machine learning and statistics.
Exercise independent judgement in methods, techniques, and evaluation criteria for obtaining results.
Experienced with writing production-quality Python code.
Use Agile knowledge while operating as an independent consultant who can work autonomously to solve problems of high complexity.
Strong understanding of data architectures, APIs and data warehousing solutions. Knowledgeable of data architecture technologies like Pig, MapReduce, Spark, and Hive.
Able to work with front end developers (e.g. using HTML, CSS, JavaScript).
Provide mentorship to more junior staff on technical skills.
Comfortable with working on a development team that pair codes occasionally.
What you'll bring to the team…
Education:
Masters degree in a related field or the equivalent through a combination of education and related work experience.
Work Experience:
Experienced in application of common analytical techniques: – Ensemble algorithms (e.g. bagging, boosting, GBM, random forest, etc.) , – Winner-take-all methods (e.g. SVM, KNN), Regression (e.g. Ridge, Lasso, Polynomial, Shapely)
Experience using big data/Machine Learning frameworks: Hadoop, Spark, PyTorch, TensorFlow or similar
Strong understanding of data architectures, APIs, and data warehousing solutions. Knowledgeable of data architecture technologies like Pig, MapReduce, Spark and Hive
Strong data visualization skills (experience with Python or R libraries like Matplotlib, Seaborn, ggplot2,plotly, etc.)
Advanced (applied theory) Python or R
5 years Minimum related work experience
Pay Range Information
The pay range for this position is listed below. Local minimum wage laws apply. This information is posted pursuant to local requirements to provide applicants with information about what they might be eligible to receive. Individual pay decisions will depend on job-related factors such as experience, education, skill, performance, and geographic location where work will be performed.
Successful candidates may be able to participate in one or more incentive compensation or short-term incentive plans, which could generate additional earnings in accordance with the terms of each plan.
Qualifying associates can enroll themselves and/or their eligible dependents in medical and prescription drug coverage; can participate in the H&R Block Retirement Savings Plan (401(k) Plan), the Employee Assistance Program, (virtual) fitness center programs, and the associate discount program; are automatically enrolled in Business Travel Accident Insurance; and receive Associate Tax Prep benefit.
About H&R Block…
H&R Block's purpose is simple: To provide help and inspire confidence in our clients and communities everywhere. We've been true to that purpose since brothers Henry and Richard Bloch founded our company in 1955. Since then, we've grown to have approximately 12,000 offices throughout the United States and around the world.
We are a people company first and a tax company second. People who join H&R Block say it feels like being part of something bigger. A place with an amazing and storied history, but with a strong and urgent focus on the future. Maybe it's how determined, forward thinking and innovative we are, or how accessible our leadership is. We believe it's all those things, and much more.
H&R Block is committed to diversity and inclusion and is proud to be an equal opportunity employer. We consider qualified applicants regardless of race, color, religion, creed, gender, national origin, age, disability, veteran status, marital status, sex, gender expression or identity, sexual orientation, citizenship, or any other legally protected class. All qualified applicants are welcomed and encouraged to apply.
Sponsored Job
#hrbjob #LI-EB1
Job Summary
Kansas City, MO, United States
Location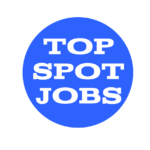 Similar Jobs
The largest community on the web to find and list jobs that aren't restricted by commutes or a specific location.