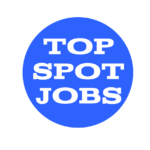 Job Description
Cox Automotive is adding an experienced (C#.NET core) , Senior Software Engineer, to our Inventory Management Solutions ( IMS ) product portfolio group in Austin , TX .
Who We Are + What We Do
At Cox Automotive, we offer the chance to take an important role in the digital revolution of the automotive industry. Our software engineers are part of an energetic team that build world-class solutions to benefit the auto buying public, dealers, and manufacturers. At Cox Automotive, you'll be immersed in an environment that values your teamwork and creative problem-solving techniques while encouraging you to continue to learn new skills and technologies.
Risk-taking is encouraged here and we reward great results. Collaboration and support are woven into the fabric of everything we do; from 24-hour Hackathons and brain-storming sessions to sprint reviews, you'll be immersed in an environment that encourages bringing fresh ideas to the table with an innovative mindset.
Giving back to the community is important at Cox Automotive. You will be given time during working hours to volunteer at local charities.
Learn more about Cox Automotive
Location and 360 walkthrough
We Are Cox Automotive
The Connected Cox Automotive Story
Transforming the Auto Industry
Cox Conserves
From the SVP of Product & Engineering
Technologies we use
.NET Core, C#, and ASP.NET
Front End
Web Components, React, NodeJS, Redux, Jest, Ext JS
DynamoDB, Postgres, Elasticsearch, Oracle
ECS Fargate, EKS Fargate
Lambda
RDS
Aurora
S3
Terraform, Cake Build, Kubernetes
EC2
SQS/SNS
VPC
API Gateway
Code Build
Code Pipeline
CloudWatch
Job Overview
Our Software Engineers are energetic influencers who thrive on designing simple and scalable solutions to complex problems and delivering leading edge software products for our customers. We are looking for exceptionally ambitious and communicative hands-on individuals who are comfortable collaborating within the Agile methodology as part of a cross-functional team, have experience working in fast-paced environments, and who have the passion and skills to take our product offerings to the next level.
As a Senior Software Engineer you will be a technical leader in a collaborative team environment that encourages you to perform at your best, while contributing to the engineering efforts of one of our scrum teams. You will be challenged to engineer right-sized solutions for complex business problems. You will apply your knowledge of modern software design, best practices, design patterns, and frameworks, with an understanding of application performance and maintainability. You will aspire to use new technologies and challenge yourself to develop innovative solutions. You will work alongside developers and technical leads on a team where collaborative programming and mentoring is regularly practiced.
Your Role
Being a passionate and flexible engineer, collaborate with your team to achieve and exceed the goal to build, deploy, monitor and manage a highly performing and highly available production system
Influence technical solutions while coaching newer or less experienced members on your Scrum team
Construct and manage services published to both internal and external consumers
Implement platform-level components including event architectures, messaging, and caching solutions
Write readable, maintainable, and efficient code
Design and implementation of REST APIs, services, system tasks and cloud solutions
Enhance performance and reliability of our current solutions
Collaborate with team members on best practices, code reviews, internal tools and process improvements
Evangelize new ideas within your team as well as across teams
Explore open source or industry standard solutions that could be a fit for the organization
What's In It For You?
Excellent question and we have some great answers that we hope you like.
We want you to feel cared for and respected (like you do with our customers), and that starts with Cox's highly competitive pay plus other compensation perks (401k + company matching, comprehensive medical benefits, etc.). We also offer discounted Cox services, tuition reimbursement for academic pursuits, adoption assistance, paid time off to volunteer, childcare and eldercare resources, pet insurance, and much more.
Good work should be rewarded, and not just with a healthy paycheck. And while we may be innovation obsessed, we never forget that we are human-powered. So, it's our goal to make sure you feel recognized for your contributions. It's also essential to work alongside colleagues who "get you." At Cox, you'll find a workplace where relationships are crafted with care and successes are celebrated with high fives. We strive to create an environment where you can do you, and everyone from leadership to new hires can support and feel supported.
We know you're always looking for growth and the opportunity to learn new things. At Cox Automotive, you will have all kinds of options to expand your expertise and grow your skills in ways that will challenge and empower you.
You'll work alongside fantastic people who want to see you succeed… We know none of us is as smart as all of us, and we strive to bring out the best in everyone. Our beliefs, ways of working and lifting each other, our knowledge, and our commitment to people and purpose form a cultural fabric that is remarkably flexible but extraordinarily strong.
You'll also get to work with a wide range of products and technologies across the Cox Automotive ecosystem, allowing you to have hands-on experience in transforming an industry. We don't believe in limitations, only possibilities. Our technological capabilities combined with your wisdom and wizardry will allow us to grow the good and drive incredible innovation.
You'll quite literally have an opportunity to make the world a better place. That may sound like hyperbole, but it's true. Across the Cox family of businesses, we've launched a movement to positively impact 34 million lives by 2034 in areas like technology access and education, social equity, and environmental sustainability through a wide range of company programs, partnerships, and employee volunteer opportunities.
Required
Where permitted by applicable law, must be fully vaccinated against COVID-19 to be considered for this U.S.-based job.
5+ years of professional software development experience
BA/BS degree in Computer Science or related field (or equivalent work experience in lieu of education)
Object-oriented design experience
Strong C#.NET skills, including:
Extensive knowledge of the Java or .NET technology platforms
Applied use of design patterns and REST
MVC technologies such as AngularJS or ReactJS
Experience in realizing applications from conception and design to implementation and support
Experience designing and implementing applications with highly optimized and scalable architectures
Preferred
Experience delivering software in cloud-based systems
Advanced technical training
Strong understanding of industry development, deployment processes and agile development methodologies
Knowledge of session management, object-relational mapping
Advanced degree in Computer Engineering/Science or related field
What We Look For
Ability to work on multiple projects and be flexible to adapt to changing requirements
Ability to turn high-level requirements into a working system through iterative development
Proven ability to work collaboratively and independently to design, develop and deploy solutions
High energy, confident, ambitious, and self-motivated individual
Must be an effective communicator
Engages and mentors other Software Engineers
Embrace and learn new technologies
To be employed in this role, you'll need to clear a pre-employment background check and drug test. Cox Automotive does not currently consider a pre-employment drug test for marijuana for this position. However, we are a drug-free workplace, so the possession, use or being under the influence of drugs illegal under federal or state law during work hours, on company property and/or in company vehicles is prohibited.
About Cox Automotive
At Cox Automotive, people of every background are driven by their passion for mobility, innovation and community. We transform the way the world buys, sells, owns and uses cars, accelerating the industry with global powerhouse brands like Autotrader, Kelley Blue Book, Manheim and more. What's more, we do it all with an emphasis on employee growth and happiness. Drive your future forward and join Cox Automotive today!
About Cox
Cox empowers employees to build a better future and has been doing so for over 120 years. With exciting investments and innovations across transportation, communications, cleantech and healthcare, our family of businesses – which includes Cox Automotive and Cox Communications – is forging a better future for us all. Ready to make your mark? Join us today!
Benefits of working at Cox may include health care insurance (medical, dental, vision), retirement planning (401(k)), and paid days off (sick leave, parental leave, flexible vacation/wellness days, and/or PTO). For more details on what benefits you may be offered, visit our benefits page .
Cox is an Equal Employment Opportunity employer – All qualified applicants/employees will receive consideration for employment without regard to that individual's age, race, color, religion or creed, national origin or ancestry, sex (including pregnancy), sexual orientation, gender, gender identity, physical or mental disability, veteran status, genetic information, ethnicity, citizenship, or any other characteristic protected by law. Cox provides reasonable accommodations when requested by a qualified applicant or employee with disability, unless such accommodations would cause an undue hardship.
Statement to ALL Third-Party Agencies and Similar Organizations: Cox accepts resumes only from agencies with which we formally engage their services. Please do not forward resumes to our applicant tracking system, Cox employees, Cox hiring manager, or send to any Cox facility. Cox is not responsible for any fees or charges associated with unsolicited resumes.
Job Summary
Pflugerville, TX, United States
Location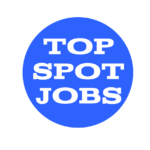 Similar Jobs
The largest community on the web to find and list jobs that aren't restricted by commutes or a specific location.