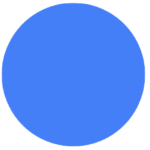 Sr. SQL Developer/Data Engineer-HYBRID WORK MODEL
Job Description
What you'll do…
Build the possibilities.
We're growing our technology team and are searching for a Senior Software Engineer to help us modernize our software architecture. When you join us, you'll use your technical expertise to design, develop, and maintain software components and products that support H&R Block business applications and transform our technology. You'll serve as the lead role for day-to-day functional tasks in the team, developer support, and maintaining the development environment. Ready to innovate and solve problems in new ways? Join us.
What you'll do as a Senior Software Engineer…
Use tools, languages, coding standards and best practices to develop new product features and maintain year over year product functionality and enhancements
Implement standard frameworks for improving Data Quality
Develop and implement data profiling, data quality checks, conduct QA and implement monitoring routines
Identify all areas in the platform that require quality and mastering oversight
Identify valid measurements and metrics to enable easy monitoring data quality across the enterprise
Develop enhanced data visualization reports to clearly represent trends and progression
Partner with subject matter experts from various areas to build the data solutions
Participate in design and development meetings that require adjustments to DB schemas
Create and maintain all documentation related to data
Conducting online research to assess market opportunity and ensure data accuracy
You'll also mentor and coach other team members on the latest technological advances within the current technology used and establish consistent best practices
About H&R Block…
H&R Block's purpose is simple: To provide help and inspire confidence in our clients and communities everywhere. We've been true to that purpose since brothers Henry and Richard Bloch founded our company in 1955. Since then, we've grown to have approximately 12,000 offices throughout the United States and around the world.
We are a people company first and a tax company second. People who join H&R Block say it feels like being part of something bigger. A place with an amazing and storied history, but with a strong and urgent focus on the future. Maybe it's how determined, forward thinking and innovative we are, or how accessible our leadership is. We believe it's all those things, and much more.
H&R Block is committed to diversity and inclusion and is proud to be an equal opportunity employer. We consider qualified applicants regardless of race, color, religion, creed, gender, national origin, age, disability, veteran status, marital status, sex, gender expression or identity, sexual orientation, citizenship, or any other legally protected class. All qualified applicants are welcomed and encouraged to apply.
Visit BlockBenefits.com to learn more about H&R Block benefits.
As part of our on-going COVID-19 compliance efforts, H&R Block is asking all associates to voluntarily share their COVID-19 vaccination status. Associates who are unvaccinated or who choose not to share their vaccine information will be required to wear a mask while at work and comply with other safety precautions.
It would be even better if you also had…
Python
Azure data technologies
ADF
Machine learning
Power BI
What you'll bring to the team…
Education:
Bachelor's degree in a related field or the equivalent through a combination of education and related work experience.
Work Experience:
5 years Minimum related work experience
Proficiency with cloud technologies (IaaS, PaaS, serverless technology, NoSQL databases), micro-service design, DevOps
Strong hands on experience working on following technologies:

Azure SQL
Azure data technologies

Excellent Business and Data Analysis skills
Hands on experience on Reporting and data visualization tools
Good experience with cloud platforms (Azure or AWS)
Strong experience with Azure DevOps platform including repository management, pipeline creation, agile methodologies (SCRUM and/or Kanban)
Excellent oral, written and technical communication skills required with a high focus on quality, and accuracy
Sponsored Job
#hrbjob #LI-SH1
Job Summary
Kansas City, MO, United States
Location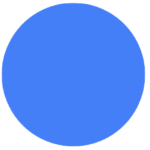 Similar Jobs
The largest community on the web to find and list jobs that aren't restricted by commutes or a specific location.