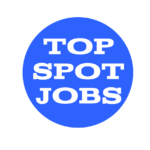 Storage Systems Engineer (Sign on $$!)
Job Description
Description
Job Description:
ATTENTION!!
**Qualified candidates with critical skills may be eligible for a one time Sign-on Bonus up to $15k depending upon the skill level and requirements per requisition.  Please contact Stephanie Lovett, Principal Recruiter, for more details @ stephanie.a.lovett@leidos.com**
At Leidos, a world of opportunity awaits. We're consistently recognized as a Best Place to Work, committed to the highest standards of ethics, social responsibility, and career growth and advancement. This opportunity also features additional advantages:
Available parking
Accessible from MD, VA, or DC
Metro-accessible shuttle service
Wide open campus
Gym on site
Restaurants within walking distance
At Leidos, we deliver innovative solutions through the efforts of our diverse and talented people who are dedicated to our customers' success. We empower our teams, contribute to our communities, and operate sustainable practices. Everything we do is built on a commitment to do the right thing for our customers, our people, and our community. Our Mission, Vision, and Values guide the way we do business. Employees enjoy career enrichment opportunities available through mobility and development and experience rewarding relationships with supportive supervisors and talented colleagues and customers. Your most important work is ahead.
 
If this sounds like the kind of environment where you can thrive, keep reading!
Leidos is looking to fill a Storage Engineer position within the Analysis Solutions Division (ASD) to support the National Media Exploitation Center (NMEC).  This role requires technical expertise in storage engineering, system administration, and operations. This role is responsible for optimizing the configuration of the enterprise storage infrastructure to maximize availability, performance, and capacity.  This role participates in the lifecycle process of purchasing, installing, maintaining, and replacing storage devices across on-premise and cloud IT environments.  This role collects and evaluates metrics to optimize storage operations.  This individual identifies risks, performs assessments, and analyzes risk mitigation strategies.  Finally, this individual is responsible for developing and maintaining system documentation and procedures in accordance with customer requirements.  The Customer utilizes an Agile Framework to plan and successfully complete all initiatives. The work location is in Bethesda at the Intelligence Community Campus.
Primary Responsibilities
Install, configure, and administer enterprise storage systems from multiple vendors to include, but not limited to, Dell EMC and Quantum 
Install, configure, and administer Rubrik server and client software.  Schedule and monitor backup policies.  Generate backup status reports as required
Administer Cisco Brocade fibre channel switch fabrics.  Configure single initiator zone sets and monitor switch utilization and performance
Create and secure SMB file shares
Coordinate with server administrators to create, secure, and mount NFS exports
Develop and implement Disaster Recovery and Continuity of Operations plans in accordance with customer requirements
Install, configure, maintain, and administer Linux and Windows servers in support of storage operations such as Rubrik, Media, DSM and Master servers
Build capacity management dashboards that improve visibility into enterprise storage use, health, resilience, and provide ongoing resources for planning for enterprise infrastructure lifecycle replacement
Configure Rubrik policies.  Troubleshoot and resolve backup job failures
Coordinate with vCenter administrators to provision Storage Area Network (SAN) resources to VMWare ESX cluster datastores as required
Configure and manage volume snapshots.  Assist customers with point-in-time file restores 
Schedule and monitor volume replication for disaster recovery
Monitor health and availability of infrastructure applications and systems
Work with vendors to troubleshoot and resolve hardware and software failures
Coordinate with Change Management to deconflict and schedule hardware maintenance activities, system and firmware updates, and other configuration changes
Execute system changes during scheduled maintenance windows
Monitor and evaluate system performance and capacity trends
Resolve tier 2 and tier 3 service requests
Identify opportunities to automate operations.  Develop automated solutions that take advantage of Dell and NetApp system APIs
Seek opportunities for continuous improvement to support effective and efficient operations
Work with Cloud Storage solutions as needed for Cloud applications
Work independently with minimal supervision
Mentor junior team members
Basic Qualifications
Requires a bachelor's degree and 12+ years of relevant experience, additional years of experience may be considered in lieu of a degree 
Experience supervising others
Extensive experience administering enterprise-level data storage systems (Dell Storage Center, Dell Compellent, NetApp, and Data Domain preferred) with a demonstrated understanding of the following services and technologies
SAN administration including provisioning of LUNs, managing fibre channel zoning, and mapping storage to servers
NAS administration including NFS and SMB file sharing
Integration with VMWare ESX Server
Data migration strategies
Snapshots
Volume replication
Managing file and share permissions in an Active Directory environment
Storage monitoring and performance tuning
Understanding of Cloud storage management 
Extensive experience managing and administering Veritas Rubrik 
Experience with scripting technologies such as PowerShell
Working knowledge of Unix or Linux based operating systems
Working knowledge of Distributed File System (DFS)
Excellent communication skills
Ability to mentor junior team members
Ability to complete complex projects with minimal direction
Experience working independently to support a 24/7/365 customer environment
Experience contributing to deliverables and meeting performance metrics
Experience coordinating with senior management and customers 
Candidate must, at a minimum, meet DoD 8570.11- IAT Level II certification requirements (currently Security+ CE, CCNA-Security, GSEC, or SSCP along with an appropriate computing environment (CE) certification)
Clearance
TS/SCI clearance with Polygraph required
US Citizenship is required due to the nature of the government contracts we support.
Preferred Qualifications
Experience with Disaster Recovery and COOP storage backup and recovery within and across the data centers and the Cloud
Ability to analyze cloud migration approaches to support customer decision making for effective and efficient cloud migrations
Experience managing Distributed File System (DFS) namespaces
#NMECDTP
Pay Range:
Pay Range $118,300.00 – $182,000.00 – $245,700.00
The Leidos pay range for this job level is a general guideline only and not a guarantee of compensation or salary. Additional factors considered in extending an offer include (but are not limited to) responsibilities of the job, education, experience, knowledge, skills, and abilities, as well as internal equity, alignment with market data, applicable bargaining agreement (if any), or other law.
Job Summary
Gaithersburg, MD, United States
Location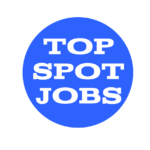 Similar Jobs
The largest community on the web to find and list jobs that aren't restricted by commutes or a specific location.