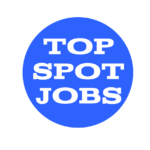 Job Description
Type of Requisition:
Regular
Clearance Level Must Currently Possess:
Interim Top Secret
Clearance Level Must Be Able to Obtain:
Top Secret/SCI
Suitability:
No Suitability Required
Public Trust/Other Required:
SSBI (T5)
Job Family:
Systems Administration
Job Description:
JOB RESPONSIBLILITIES:

Respond to trouble tickets and perform troubleshooting on the systems supporting the Joint Management Network infrastructure
Maintain and administer systems standards, documentation, processes, and procedures
Work with other departments to activate services and assists with problem resolution as required
Prepare written reports and other documentation necessary to communicate ideas, concepts, and details necessary to accomplish specific goals
Serve as the next level for troubleshooting, diagnosing, and repairing systems related impairments
Monitor and handle unscheduled and scheduled maintenance work
JOB SPECIFICATIONS:
Clearance: Must possess a Interim Top Secret Security Clearance and be capable of obtaining and maintaining a Top Secret/SCI Security Clearance.
Certifications: Must meet DoD 8570 requirements for IAT Level III Certification – CASP CISSP or equivalent.
Microsoft Certified Systems Associate (MCSA) or equivalent minimum. An ACAS certification upon hire. Training w/test will be provided.
Attendance: Must have the ability to work 8-hour shifts in an environment that requires 7 days/24 hour support.
DESIREABLE KEY TECHNOLOGIES:
VMware Windows Server and Desktop BMC Remedy ITSM InfoVista Riverbed RedSeal ArcSight ACAS Capable to interpret system configuration event log. Team Player with strong communication, organizational, and interpersonal skills. Self-motivated, with keen attention to detail and excellent judgment skills
Associate Degree or equivalent combination of education and experience.
JOB REQUIREMENTS
Excellent time management skills and ability to balance multiple priorities Works well in a diverse team environment with the ability to meet deadlines Proficiency with rack server hardware (Client, Dell, etc.) Monitor performance, security, and availability of the server environment. Recommend changes in technologies and practices to improve these metric Administration in all aspects of maintaining a Microsoft Windows Server environment Following a build process: plan, build and implement physical and virtual Windows servers Enforce security controls and maintain operation readiness Provide general support activities to restore service in break/fix situations Manage and maintain equipment and peripherals for the Global Management Team
Scheduled Weekly Hours:
40
Travel Required:
Less than 10%
Telecommuting Options:
Hybrid
Work Location:
USA AZ Fort Huachuca
Additional Work Locations:
COVID-19 Vaccination: GDIT does not have a vaccination mandate applicable to all employees. To protect the health and safety of its employees and to comply with customer requirements, however, GDIT may require employees in certain positions to be fully vaccinated against COVID-19. Vaccination requirements will depend on the status of the federal contractor mandate and customer site requirements.
We are GDIT. The people supporting some of the most complex government, defense, and intelligence projects across the country. We deliver. Bringing the expertise needed to understand and advance critical missions. We transform. Shifting the ways clients invest in, integrate, and innovate technology solutions. We ensure today is safe and tomorrow is smarter. We are there. On the ground, beside our clients, in the lab, and everywhere in between. Offering the technology transformations, strategy, and mission services needed to get the job done.
GDIT is an Equal Opportunity/Affirmative Action employer. All qualified applicants will receive consideration for employment without regard to race, color, religion, sex, sexual orientation, gender identity, national origin, disability, or veteran status, or any other protected class.
Job Summary
Fort Huachuca, AZ, United States
Location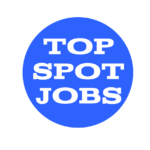 Similar Jobs
The largest community on the web to find and list jobs that aren't restricted by commutes or a specific location.