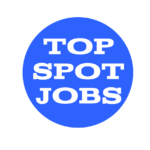 Job Description
Job Summary and Mission 
At Starbucks, our mission is to inspire and nurture the human spirit – one person, one cup, and one neighborhood at a time. Starbucks Technologists work to achieve this mission through use of cutting-edge technology delivered to our partners, customers, stores, roasters, and global communities. We are looking for strong system analysts to join our Workforce Management Technology group to support Starbucks mission and values.  
As a systems analyst you will contribute to the development of our next-generation Workforce Management (WFM) system that is leveraged by 240,000+ partners (employees) across 10,000+ locations (e.g., stores, roasteries, manufacturing plants, and distribution centers) in the United States and Canada.  The Starbucks Workforce Management solution optimizes store operations and partner's work-life balance by providing intuitive and advanced planning, forecasting, scheduling, time & attendance, and labor analytics cloud-enabled and mobile services. The solutions you will design, and build will need to handle information at a massive scale and integrate with other cloud-based Starbucks systems (SaaS, PaaS).   
We're looking for analysts who are experienced in supporting systems development lifecycle for large ERP modules and aspire to make bigger impact by growing their talent in cloud technologies, bigdata platform, data modeling and data management areas.  
Summary of Key Responsibilities 
Responsibilities include: 
  
Analyze and understand business requirements and collaborate with application development teams, business teams, and key stakeholders to design robust, scalable, operational, system solutions including data products 

Participate in all aspects of the software development process including, requirements gathering, designing, coding, unit testing, quality assurance, and deployment documentation 

Participates in issue resolutions related to labor forecasting, scheduling, timecard, and data products 

Understands working of workforce management system, data in-flow, out-flow and conducts deep dive investigations into business problems and identify potential opportunities 

Asist in standardization and implementation of best practices in data management and documentation: data integrity, test design, data lineage etc. 
Work with the Application Development team to implement data strategies, build data flows and develop conceptual data models. 

Ability to source and combine disparate data sets and generate insights to answer business questions 

Develops process to monitor data quality and remediate corrupt or missing data 

Identify, analyze, and interpret trends or patterns in data sets 

Build time-series forecasting models to predict optimal inventory levels with the ability to back test assumptions 
Ability to work in a deadline-driven work environment; ability to re-prioritize on a regular basis to remain current with business needs. 

Ability to influence others in a positive and professional manner 

Participates in a production support rotation that includes pager responsibilities. 

Update and maintain necessary documentation related to design changes, code, deployment, and supportability 

Works in agile environment and participates in SCRUM 
Job Summary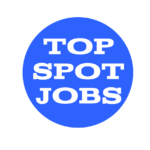 Similar Jobs
The largest community on the web to find and list jobs that aren't restricted by commutes or a specific location.