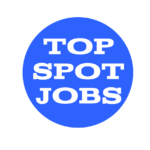 Job Description
Description
Job Description:
Join a team committed to a mission!
At Leidos, we deliver innovative solutions through the efforts of our diverse and talented people who are dedicated to our customers' success. We empower our teams, contribute to our communities, and operate sustainable. Everything we do is built on a commitment to do the right thing for our customers, our people, and our community. Our Mission, Vision, and Values guide the way we do business.
Are you ready for your next career challenge?
The Defense Group at Leidos, supporting the Surface Sonar Program, is seeking a Systems Engineer to support United States Navy's Undersea Warfare (USW) Systems. The Surface Sonar program is based in Dam Neck, Virginia Beach, VA, and is responsible for supporting the SQQ-89 Sonar System and related equipment for the In-Service Engineering Agent.  We are seeking resilient, innovative team-players with a reputation for excellence. 
*This position is on site at Dam Neck with the potential of 25% travel.
Are you ready to unleash your potential?
Leidos Defense Group provides a diverse portfolio of systems, solutions, and services covering land, sea, air, space, and cyberspace for customers worldwide. Solutions for Defense include enterprise and mission IT, large-scale intelligence systems, command and control, geospatial and data analytics, cybersecurity, logistics, training, and intelligence analysis and operations support. Our team is solving the world's toughest security challenges for customers with "can't fail" missions. To explore and learn more, click here!
Are you ready to make an impact? Begin your journey of a flourishing and meaningful career, share your resume with us today!
Responsibilities – Work you'll do:
System modernization projects in the field of electrical, mechanical, or information technologies in support of overall team goals.
Identify the cause of equipment outage and repair the equipment if possible.  If immediate repair is not possible, the candidate will support the team in developing a course of action to return the equipment to service and provide status until complete.
Perform installation, evaluation, and testing of Sonar systems to include, electrical/electronic systems, combat systems, and HM&E equipment associated with shipboard Sonars.
Plan and conduct projects for Sonar equipment of various scopes.
Review installation drawings and electronic schematics to evaluate plans and troubleshoot issues discovered.
May supervise small technical team during execution of a project.
Train and mentor junior technicians.
Review test procedures and technical documents, providing feedback and recommendations for change.
Conduct tests and analyze results.
Ensure serviceability of equipment delivered to installation activities.
Provide care and protection, maintenance, and inspections of delivered equipment or material.
Prepare reports detailing progress, remaining work to be completed, and issues encountered.
Participate in and make recommendations to various working groups.
Required Experience, Skills, and Education:
Bachelor's degree in Engineering or Computer related field from an accredited program with 2+ years of applicable experience (additional experience, education and training may be considered in lieu of degree)
2+ years of experience in engineering development and product lifecycle management
Experience in administering Linux network environments using technologies such as VIP, PXE, load balancing, and failover
Strong experience with bash scripting (minimum 2 years)
Possess one or more of the following certifications: A+, Security+ Network+, CCNA
Strong networking experience with VLANs, ACLs, VPCs, Routing and Cisco hardware/software troubleshooting
Strong engineering analytical and technical writing skills with demonstrated experience authoring technical reports and supporting design reviews
An understanding of the systems engineering process to move from requirements to hardware selection and integration
Effective communication & interpersonal skills with ability to present data and explain results to leadership, subordinates and peers
Ability to effectively work within a multi-functional and diverse team.
Ability to obtain and maintain passport
Preferred Experience, Skills, and Education – Favorable if you have:
SQQ-89 A(V)15 system experience
Fiber troubleshooting experience
Experience in maritime or afloat system integration
Ability to read and interpret engineering drawings, perform engineering calculations and analyze engineering data related to process controls and operations.Clearance Required:
Must be able to maintain a DoD Secret Security Clearance.
Clearance Required:
Must be able to maintain a DoD Secret Security Clearance.
Pay Range:
Pay Range $63,050.00 – $97,000.00 – $130,950.00
The Leidos pay range for this job level is a general guideline only and not a guarantee of compensation or salary. Additional factors considered in extending an offer include (but are not limited to) responsibilities of the job, education, experience, knowledge, skills, and abilities, as well as internal equity, alignment with market data, applicable bargaining agreement (if any), or other law.
Job Summary
Chesapeake, VA, United States
Location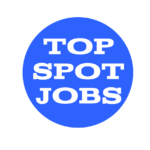 Similar Jobs
The largest community on the web to find and list jobs that aren't restricted by commutes or a specific location.