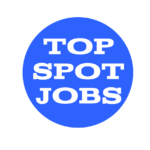 Job Description
Description
Job Description:
important work is ahead!  You will enjoy great benefits such as 5 weeks of Paid Time Off, Flexible Schedules, Discounted Stock Purchase Plans, Education and Training Support and more! If this sounds like the kind of place where you can thrive, keep reading!
The Leidos Intelligence Group has a career opportunity for a SIGDEV Analyst in the Ft. Meade area, MD.
Program Summary
 
Leidos is a preferred subcontractor on a newly-awarded, large, multi-year contract that develops, integrates deploys, and sustains large collection systems. The work is extremely important to the government and offers its team members the opportunity to work autonomously and explore new technologies. We provide exceptional service to our customer in an area in which we have deep incumbent knowledge.
Significant requirements include Mission Management, Operations, and Sustainment activities. The team will provide 24x7x365 support to multiple Operations Teams and will feature 1st/2nd/3rd Party Partner Engagement.
Job Summary
The Systems Engineer will support deployed customer processing systems, focusing on system operations, troubleshooting, and maintenance. The candidate will also support system integration, upgrade, and deployment activities.​ The majority of the time will be spent on telecommunications signal and software engineering activities. This includes signal processing workflow management, signal data analysis, infrastructure design, maintenance, and integration work such as the configuration of virtualized environments, encryption, unique product installations and configurations. The ideal candidate will have recent, first-hand experience designing, integrating, and sustaining customer mission systems, and must have recent, first-hand experience supporting customer architecture and component development efforts. 
Required Qualifications
Bachelor's degree in System Engineering, Computer Science, Information Systems, Engineering Science, Engineering Management, or a related discipline from an accredited college or university.
Fourteen (14) years experience as an SE in programs and contracts of similar scope, type, and complexity.
Five (5) years of additional SE experience may be substituted for a bachelor's degree.
REDHAT and Linux command line experience, including experience using LINUX-based data processing applications, and an understanding of the LINUX environment (limited scripting, command line arguments, etc.). 
Knowledge and best practices of hardware deployments to sites, including full life cycle knowledge of sites and their equipment inbound and outbound.
Active TS/SCI with Polygraph
Pay Range:
Pay Range $97,500.00 – $150,000.00 – $202,500.00
The Leidos pay range for this job level is a general guideline only and not a guarantee of compensation or salary. Additional factors considered in extending an offer include (but are not limited to) responsibilities of the job, education, experience, knowledge, skills, and abilities, as well as internal equity, alignment with market data, applicable bargaining agreement (if any), or other law.
Job Summary
Annapolis Junction, MD, United States
Location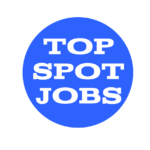 Similar Jobs
The largest community on the web to find and list jobs that aren't restricted by commutes or a specific location.