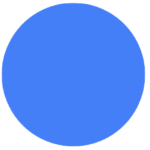 Job Description
Description
Job Description:
Are you ready to join Leidos all-star team? Through training, teamwork, and exposure to challenging technical work, let Leidos show how to accelerate your career path.
The Leidos Innovations Center has an exciting opening for you, our next System Engineer to play a critical role with design, engineering, development and deployment of software for the DOMEX Technology Platform (DTP) DOMEX Data Discovery Platform (D3P) Modernization program. DTP which involves a data centric architecture, leverages cloud-based computing, artificial intelligence (AI), machine learning (ML), and cross-domain transfer systems providing cutting edge data exploitation, enrichment, triage, and analytics capabilities to Defense and Intelligence Community members D3P will advance the state of the art in mission-focused big data analytics tools and micro-service development spanning the breadth of Agile sprints to multiyear research and development cycles. 
Be our next System Engineer providing technical systems engineering support in our Reston, VA or Bethesda, MD office (with opportunity for partial telework 1-2 days per week). As one of our SEs, you will work closely with the Lead SE, Systems Engineers, Software Engineers, Architects, and Operations Engineering/Manager as well as Government counterparts to perform and manage the full spectrum of systems engineering tasks to include requirements analysis, feature, system and interface design, system integration, system testing, as well as working with the SE team in support of Model Based Systems Engineering (MBSE) and all associated documentation. The system engineer will also take on the role as a product owner to lead a software development team while managing risks, escalating impediments, and helping to drive continuous process improvement.
You will work closely with the Architects, systems engineers, software, and test engineers on the following key tasks:
Technical support, coordination, and execution of systems engineering activities such as feature/requirements analysis, design, implementation planning, integration and test, sustainment, documentation, deployment, and system assessment
Perform systems engineering tasks within time-boxed (e.g., agile) sprints and releases. Support sprint and release planning activities as well as the creation of and/or input to work tickets (e.g., JIRA) as well as program/system documentation using collaboration software (e.g., Confluence)
Support and employ MBSE approach for systems planning, design, execution, and sustainment in coordination with the Lead SE and SE team members
Help to define processes for technical platforms, system specifications, input/output and working parameters for hardware and/or software compatibility
Assist in the development and maintenance of systems engineering documentation and diagrams/models working in coordination/collaboration with Lead SE and SE team members
Assist in establishing SE processes and tools to accomplish analysis, problem diagnosis and solution design, integration and test preparation, risk assessment and mitigation planning, and related activities
Obtain solid understanding of software features in order to plan for current and upcoming releases
Assist with daily scrums and document minutes/actions/status
Hold Agile ceremony meetings with the software development team
Participate in release planning, scrum of scrums, bug triage and other pertinent meetings
Coordinate with test team members on release/hotfix testing
Report release status to PM staff and Customer as needed
Assist with resolution of technical issues that adversely impact successful product delivery
Assist with identifying and supporting external dependencies where needed
This is you:
BS in Engineering, Computer Science, Systems Engineering, or related field or equivalent experience with 6+ years in software development, system engineering or related field
Must have an active Top Secret security clearance with the ability to obtain and maintain a TS/SCI with Polygraph security clearance
At least 4+ years' experience working as a systems engineer
Experience with creating design packages and workflows
Experience in writing technical solutions and whitepapers
Experience/knowledge of key Agile processes and techniques
Experience with facilitating scrum for the team (Planning, Retrospective, Grooming & Review/Demo)
Experience with Gitlab (workflow), JIRA, and Confluence
Ability to track and produce key metrics
Ability to work well with people from many different disciplines with varying degrees of technical experience
Excellent verbal and written communication skills
Ability to multi-task and work in a dynamic, fast-paced environment
Demonstrated ability to participate in cross-functional planning, coordination, and task execution
Familiarity with a MBSE approach and tools or experience with framework/approach like MBSE
You will wow us even more if you have these skills:
Software development/coding experience with programming languages such as Python, Java, and React
Experience with database systems, search engines, model view controller (MVC); web applications
Experience in a Linux Red Hat and Centos environment
Experience with big data applications
Technical degree and/or certifications
Scaled Agile Framework certification (SAFe Agilist or other)
Familiarity with continuous integration/continuous development tools (Jenkins, Bamboo, or equivalent)
Experience with tools such as Atlassian, Jira, and Confluence
Pay Range:
Pay Range $74,750.00 – $115,000.00 – $155,250.00
The Leidos pay range for this job level is a general guideline only and not a guarantee of compensation or salary. Additional factors considered in extending an offer include (but are not limited to) responsibilities of the job, education, experience, knowledge, skills, and abilities, as well as internal equity, alignment with market data, applicable bargaining agreement (if any), or other law.
#Featuredjob
Job Summary
Rockville, MD, United States
Location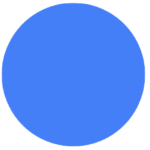 Similar Jobs
The largest community on the web to find and list jobs that aren't restricted by commutes or a specific location.