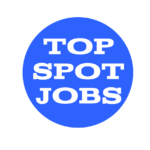 Job Description
Systems Engineer II position will be responsible for maintaining the integrity and quality of onboarded data into the corporate Splunk Cloud environment that services 30+ internal business units across the globe that provides value through insights, proactive monitoring, and reduction major technology incidents.
Cox Automotive is transforming the way the world buys, sells and owns cars.
Come join the transformation!
Technology We Use
• Splunk Cloud / Splunk Enterprise / Splunk Enterprise Security (SIEM)
• GitHub, Puppet, Python, Unix Shell Scripting (BASH), Ansible
• RedHat Linux, Windows Server, F5 Load Balancers, Cisco Networks, AWS
Primary Responsibilities and Essential Functions
• Operational activities to support Splunk Data Onboarding, normalization, troubleshooting
• Rendering insights from onboarded data to produce Splunk Alerts, Dashboards, and Reports
• Balance project and Service Now Queue work in a fun and fast paced environment
Qualifications
• Minimum 2+ years of experience with SPLUNK in one of the following areas: IT-Operations, compliance, DevOps, network security, and system security, supporting security event management tools (SIEMs)
• BA/BS degree in Computer Science or related software engineering field.
• 2+ years of relevant work experience.
• Experience with integrating solutions in a multi-vendor environment, including SaaS environments
• Knowledge of enterprise logging, with a focus on security event logging
• Working in a continuous integration, testing and delivery SDLC employing automation
• Experience with REST API
• Exposure to Agile/SAFE methodologies
• Work with some of the most innovative technologies in the business, like Node, Git, MongoDB, AWS (Lambda, Elastic Beanstalk, EC2, S3, SNS, SQS, CDK, etc.) and so much more!
• Knowledge of regular expressions
• Experience with enterprise-scale operations and maintenance environments
• Experience with Python
• Experience with programming a plus
Preferred
• Splunk Certified Administrator, Splunk Certified Architect and/or Splunk Certified
Strong technical, analytic and problem-solving skills combined with the ability to provide quick
resolution to problems.
• Strong knowledge (recent experience) with the following technology: storage, servers, data centers,
and cloud.
• Enterprise and or cloud software experience.
• Exceptional verbal, written, organizational, presentation, and communication skills.
• Participate in user acceptance testing efforts as needed.
Security domain, implementation and security tools knowledge.
To be employed in this role, you'll need to clear a pre-employment background check and drug test. Cox Automotive does not currently consider a pre-employment drug test for marijuana for this position. However, we are a drug-free workplace, so the possession, use or being under the influence of drugs illegal under federal or state law during work hours, on company property and/or in company vehicles is prohibited.
About Cox Automotive
At Cox Automotive, people of every background are driven by their passion for mobility, innovation and community. We transform the way the world buys, sells, owns and uses cars, accelerating the industry with global powerhouse brands like Autotrader, Kelley Blue Book, Manheim and more. What's more, we do it all with an emphasis on employee growth and happiness. Drive your future forward and join Cox Automotive today!
About Cox
Cox empowers employees to build a better future and has been doing so for over 120 years. With exciting investments and innovations across transportation, communications, cleantech and healthcare, our family of businesses – which includes Cox Automotive and Cox Communications – is forging a better future for us all. Ready to make your mark? Join us today!
Benefits of working at Cox may include health care insurance (medical, dental, vision), retirement planning (401(k)), and paid days off (sick leave, parental leave, flexible vacation/wellness days, and/or PTO). For more details on what benefits you may be offered, visit our benefits page .
Cox is an Equal Employment Opportunity employer – All qualified applicants/employees will receive consideration for employment without regard to that individual's age, race, color, religion or creed, national origin or ancestry, sex (including pregnancy), sexual orientation, gender, gender identity, physical or mental disability, veteran status, genetic information, ethnicity, citizenship, or any other characteristic protected by law. Cox provides reasonable accommodations when requested by a qualified applicant or employee with disability, unless such accommodations would cause an undue hardship.
Statement to ALL Third-Party Agencies and Similar Organizations: Cox accepts resumes only from agencies with which we formally engage their services. Please do not forward resumes to our applicant tracking system, Cox employees, Cox hiring manager, or send to any Cox facility. Cox is not responsible for any fees or charges associated with unsolicited resumes.
Job Summary
Peachtree Corners, GA, United States
Location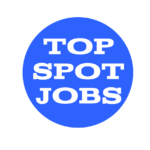 Similar Jobs
The largest community on the web to find and list jobs that aren't restricted by commutes or a specific location.