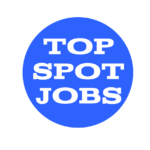 Job Description
Systems Engineer
6+ month contract
Redmond, WA -On-site
Overview:
We are looking for an outstanding engineer who combines superb technical and analytical capabilities with a demonstrated ability to get the right things done quickly and effectively. This person will be expected to work with a team of top-notch engineers and collaborate with multiple other spacecraft design and integration teams. They should be comfortable with a high degree of autonomy and relish the idea of solving problems that haven't been solved at scale before. Along the way, we guarantee that they will learn a lot, have fun and make a positive impact on tens of millions of people.
If this sounds like the role for you, come make history with us!
The Role:
The Support Engineer will be a member of the inter-satellite link (ISL) hardware team, focusing on executing test plans for various electrical functions of the ISL including analog sensor signal conditioning and processing, analog actuator control, and overall ISL monitoring and control across spacecraft interfaces. They will be expected to coordinate with the Contract Manufacturer on prototype board builds, reworks and support the ISL system integration team. The role also involves supporting board bring-up, develop hardware-in-the-loop setups and executing design test plans.
Primary Responsibilities:
Setup and execute tests and experiments

Help create test cases and test plans, modifying existing test documentation as needed

Perform verification testing of system components

Collect and deliver data; write and/or contribute to test reports

Provide test feedback to teams to improve quality performance through all phases of data collection

Work with design and test engineers assisting with prototype builds

Perform maintenance and repair of test equipment and test fixtures
Basic Qualifications:
Associate degree in electrical engineering or related field

Demonstrable experience as an Electrical Support or Application Engineer.

Experience with PCB debugging and testing, including microprocessors, power supplies, ADCs and sensors

Familiarity with tools and measurement devices (oscilloscope, spectrum analyzer, etc.)

Familiarity with schematic capture and layout ECAD tools

Excellent written and verbal communication; ability to explain complex concepts and designs to colleagues across disciplines.
Preferred Qualifications:
B.S. in Electrical Engineering or related field, or equivalent experience

Electrical engineering work experience in Aerospace, Consumer Electronics, Power Electronics, Robotics, Automotive, and/or Communications fields or combination thereof

Experience in development and test of satellite bus systems
Export Control Requirement: Due to applicable export control laws and regulations, candidates must be a U.S. citizen or national, U.S. permanent resident (i.e., current Green Card holder), or lawfully admitted into the U.S. as a refugee or granted asylum.
Job Summary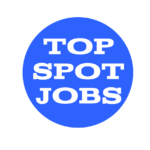 Similar Jobs
The largest community on the web to find and list jobs that aren't restricted by commutes or a specific location.