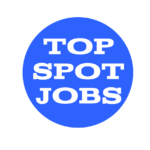 Systems Engineer with TS/SCI and Poly
Job Description
Description
Job Description:
The Integrated Solutions Division at Leidos is seeking an experienced, focused professional to serve as a Systems Engineer. This is an exciting opportunity to apply your experience to support our customer's mission. The successful candidate will be responsible for supporting best-in-class Systems Engineering operations in a dynamic enterprise environment for a variety of customer driven emphasis items.
Qualified applicants must be self-motivated and able to perform expertly given consistently evolving priorities. The candidate will be required to work independently to collaboratively and constructively influence both internal and external organizations for strategic and operational decisions for program entities, Directorate Customers, and Industry Partners to achieve positive results.
Primary Responsibilities:
Facilitate Tier 3 Software Systems Engineering support
Provide Systems Engineering and Project Management expertise ensuring exceptional performance with a focus on service delivery improvements across the Customer's mission IT ecosphere
Develop innovative Systems Engineering solutions to resolve complex problems involving limited and disparate information through application of technical knowledge, conceptualizing, reasoning and interpretation, and integration of best practices
Serve as a Systems Engineer interfacing with PM and division leadership to make comprehensive recommendations and develop executable strategies
Advise and support System Engineering transition requirements of large-scale systems, major system elements, and interfacing systems that are part of complex network environments with geographically distributed components
Implement community policies and guidance consistent with information system requirement analysis, transition planning, and research and assistance
Coordinate, facilitate, and verify Systems Engineering projects across multiple environments
Facilitate Tier 3 Systems Engineering support to Software Engineering activities
Support business process improvement and proposal development activities
Ensure mission operations and baseline stability throughout transition activities
Provide systems engineering technical support to special projects as needed
Other related supporting duties as required
Basic Qualifications:
U.S. citizen with Current TS/SCI access and Polygraph
Requires a BS and 4-8 years of prior relevant experience or Masters degree with 2-6 years of prior relevant experience
Mission-specific technical knowledge and operations experience
3 or more years of experience managing large and complex projects in the customer environment
Proven experience with one or more of the following procedural disciplines in an enterprise environment:
Systems Engineering and Integration
Project Management
Proficiency in Microsoft Office applications and MS Project software suites
ITSM
Systems Engineering, Integration, and Test (SEIT) using the NSIS process framework
ITIL Framework driven mission operations
Ability to communicate effectively in technical and non-technical verbal and written correspondence with internal team members, customers, and external stake holders
Preferred Qualifications:
Expert knowledge of and ability to apply advanced technical principles, theories, and concepts in support of the ITIL Framework Service Transition process
Ability to work independently or under generalized supervision with strong interpersonal and analytical skills
Must be comfortable working on multiple systems and components simultaneously in various configurations.
Possess a solid understanding of secure systems engineering and development.
Be able to effectively plan and prioritize tasking and communicate clearly regarding technical options and trade-offs.
Pay Range:
Pay Range $78,000.00 – $120,000.00 – $162,000.00
The Leidos pay range for this job level is a general guideline only and not a guarantee of compensation or salary. Additional factors considered in extending an offer include (but are not limited to) responsibilities of the job, education, experience, knowledge, skills, and abilities, as well as internal equity, alignment with market data, applicable bargaining agreement (if any), or other law.
Job Summary
Colorado Springs, CO, United States
Location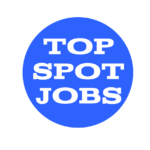 Similar Jobs
The largest community on the web to find and list jobs that aren't restricted by commutes or a specific location.