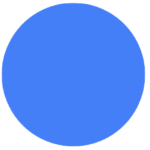 Job Description
Description
Job Description:
Leidos is a FORTUNE 500 company bringing a mix of innovative technology and sector expertise to customers in the national security, engineering, and the health industries. We are seeking a Test Engineer to support Post Production Software Support (PPSS) and Post Deployment Software Support (PDSS) engineering and technical services to the CECOM IEW&S Directorate Sensors and Mission Division (SMED) based in Aberdeen MD with operations located at Aberdeen Proving Ground, MD.
Successful candidates will support our customer in creating capabilities and providing technical services, subject matter expertise, and software solutions and services for platforms such as the Long-Range Advanced Scout Surveillance System (LRAS3), Biometric Automated Toolset Army (BAT-A), Second Generation Forward Looking Infrared (2GF), Persistent Surveillance System Tethered (PSS-T), and Common Sensor Payload (CSP), Guardrail Common Sensor (GRCS), Enhanced Medium Altitude Reconnaissance and Surveillance System (EMARSS), Tactical SIGINT Payload (TSP), Airborne Reconnaissance Low (ARL-E), Small Tactical Radar Lightweight (STARLite) and a full range of related Aerial Sensors Suite of Systems.  This support is an essential in maintaining readiness for today's modern platform sensor systems.
Primary Responsibilities
Defines, documents, analyzes, performs, and interprets developmental tests for new and/or modified products or product components. 
Investigates and resolves operational problems in conjunction with other engineering and technical personnel. 
Provides technical support and advice to other engineering groups. 
Devises and applies testing procedures for parts or sub-assemblies received from outside vendors. 
Participates in and lead the development, maintenance and refinement of internal quality control and reliability programs.
Act as a guide and assist other engineers when required or asked.
Basic Qualifications
A Bachelor's Degree in Computer Science or engineering discipline.
Eight (8+) years functional experience requirements traceability, system-of-systems integration and testing, test planning, development and execution testing.
Strong verbal and written communication skills.
Demonstrated experience working within matrixed teams.
Understanding and experience in the complete life-cycle of the software in military systems.
Must possess an active Secret security clearance, and ability to obtain a Top Secret.
Experience leading a team.
Preferred Qualifications
Advanced degree is desirable.
Active Top Secret clearance.
Familiarity with CECOM Software Engineering Center Post Deployment Software Support (PDSS) & Post Production Software Support (PPSS) processes a plus.
Functional experience in software testing related to Army tactical systems.
Functional experience with test automation; creating automated test cases and test scripts.
Pay Range:
Pay Range $81,900.00 – $126,000.00 – $170,100.00
The Leidos pay range for this job level is a general guideline only and not a guarantee of compensation or salary. Additional factors considered in extending an offer include (but are not limited to) responsibilities of the job, education, experience, knowledge, skills, and abilities, as well as internal equity, alignment with market data, applicable bargaining agreement (if any), or other law.
Job Summary
Gunpowder, MD, United States
Location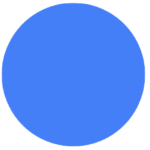 Similar Jobs
The largest community on the web to find and list jobs that aren't restricted by commutes or a specific location.