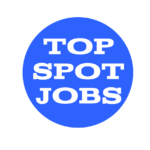 Job Description
Top Must Haves:
Requisition Number: #14774
IV = Video or in person 30-45min (Hiring Manager) / 2nd onsite panel 1.5 hours (Team).
Mid-level developer more on UX side – UI/UX: dedicated developer for one of their business teams, consistent day to day responsibilities regardless of which partner they're working with Primary function: coding and managing insurance partners booking pads. HTML, CSS, JavaScript – 70%. Troubleshooting, assist in cross functional designs and working with other members – 30%.
Must haves = Adobe Creative Cloud, HTML/CSS/Javascript + high-level knowledge of XML/JSON for partner integrations.
Nice to have = a design background (not required). Exp working with native apps as their partners are shifting to that direction and constantly looking for solutions in those environments.   
Position Title: UI/UX Developer
Client: Allianz
Schedule: Hybrid (Remote M,W,F & Onsite T,Th)
Address: 9950 Mayland Dr, Richmond, VA 23233
Position Status: 12-month contract to permanent 
Pay Rate: $40-45/hr + Health Benefits
Conversion Salary: $95K
Overview: Our client Allianz is looking for a UI/UX Developer for a Hybrid position based out of Richmond, VA. They foster a culture of collaboration, caring, and growth. If you're looking for a work environment where you are valued for your ideas, your opinions, your desires, your unique background, and everything else that makes you, you – you'll find it with them.  
The UX Developer is responsible for the development and execution of HTML/CSS/Javascript content implemented on third-party, partner websites while maintaining consideration of the partners' interface and brand guidelines. This role requires problem solving, troubleshooting code, and tackling day-to-day challenges while working in a collaborative environment. Additionally, the role requires seeking best practices and sharing knowledge with others. This role also will support efforts including implementations, enhancements, optimization activities and ongoing maintenance. Support meeting and exceeding Incremental Revenue and Client Satisfaction targets.
Responsibilities:
Regular, predictable, reliable attendance is an essential function of this position.
Technical development of UI/UX experiences for integrated partner offers.
Contribute to the development of the creative culture, internal tools, and quality standards.
Responsible for creating interactive marketing templates to be utilized in the presentation of insurance content implemented on partner websites.
Create mock-ups and visual prototypes as required.
Must keep current with new browsing standards, specifications, versions, capabilities & limitations as it relates to responsive web and mobile app development.
Act as a subject matter expert for HTML/CSS/Javascript needs and have high-level knowledge of XML/JSON for partner integrations.
Develop for accessibility standards (minimum WCAG 2.1 AA).
Contributing to an agile project team consisting of UX Developers, Solutions Managers, Delivery Managers, UI Designers, and Strategists to help understand and document client requirements, estimate work, and extend existing solutions.
Ability to effectively manage and communicate code- and design-related topics to both internal and client-facing stakeholders.
Collaborate and iterate seamlessly with other disciplines within the design organization to generate ideas, concepts, reusable code, and consistent user experiences to aid in advanced testing and optimization techniques.
Organize and communicate task status clearly in daily scrum (self-organizing teams) while keeping functional head routinely informed on general progress and strategic initiatives
 
Qualifications:
Bachelor's degree in Computer Science, Web Design & Development, Interactive Media, Advertising, or related field
4+ years of prior relevant experience. Additional experience in the specialty in lieu of degree also considered
Must possess a deep understanding in related creative tracks: design, interactive development, and user experience, including responsive design
Portfolio of design work
Experience in a wide range of HTML/CSS editing tools and environments
Experience creating custom CSS frameworks or extending frameworks like Bootstrap
Design proficiency in Adobe Creative Cloud
Experience with prototyping tools such as Adobe XD, Figma, or similar
Excellent analytical and process-oriented skills
Ability to work within a hybrid Agile environment
Must be a self-starter, able to manage own time, personal workload, and priorities to deliver quality work on schedule
Knowledge of iOS and Android native and hybrid application integration is a plus.
Basic understanding of modern JavaScript based frameworks, such as Angular and React is a plus
Knowledge of e-commerce best practices, purchase path optimization, and/or behavioral economics is a plus
TRAVEL REQUIREMENTS: Position is expected to travel up to 5% of time.
 
About Our Client: Our client is an Equal Opportunity Employer and maintains a drug-free workplace by both policy and practice. Applicants are considered for all positions without regard to race, color, religion, sex, sexual orientation, national origin, age, marital or veteran status, or the presence of a non-job-related medical condition.
Job Summary
Richmond, VA, United States
Location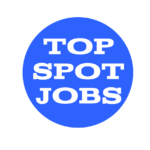 Similar Jobs
The largest community on the web to find and list jobs that aren't restricted by commutes or a specific location.