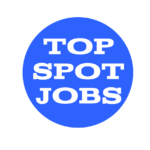 Virtual Desktop System Administrator Senior level (JDOC)
Job Description
Type of Requisition:
Regular
Clearance Level Must Currently Possess:
Interim Top Secret
Clearance Level Must Be Able to Obtain:
Top Secret/SCI
Suitability:
No Suitability Required
Public Trust/Other Required:
None
Job Family:
Systems Administration
Job Description:
Come join multiple admins in modernizing the enterprise with the latest technology to include VMware Virtual Desktop Infrastructure deployment across thousands of users!
We are looking for a System Administrator Senor in Doral, FL.
(note – ONSITE role)
Primary Responsibilities:
JDOC System Administrator follows weekly battle rhythm controlled by the Battle Captain. Security centric tasks are prioritized and executed on a weekly basis.

Support incoming VMware VDI infrastructure from a Tier 3 perspective. Cross training will be provided. Admins are required to obtain VMware certifications within 6 months.

Patching and upgrading Horizon View. 

Updating and patching Windows Gold/Master/SHB image.
Enhancing and fine-tuning performance on VDI desktop.
Securing VDI desktop policies in Active Directory and DEM (Device Endpoint Manager).

Develops advanced technical solutions for the management of software, hardware, configurations, and architectures. Provides interpretation to systems matters that are highly complex in nature.

Provides troubleshooting support for system hardware and software issues that are highly difficult in scope.

Follows designated standards and adheres to processes and policies.

Provides configuration management support in accordance with compliance and policies and procedures, using configuration management systems to record, track, monitor, and update component configurations and configuration items and changes and account for assets.

Develops training materials for end user training on the proper use of hardware and software.

Develops implementation plans for basic software installations and upgrades to operating systems and layered software packages.

Leads complex data/media recoverability following a schedule of system backups and database archive operations.

Use advanced techniques in hardware and software audits of workstations and servers to ensure compliance with established standards, policies, and configuration guidelines.

Helps to develop performance and security plan for computer systems that meet the needs of network users. Provides guidance to less experienced personnel.

Recognized subject matter expert in job area typically through advanced education and work experience. Establishes operational plans. Manages large projects which will have medium to large impact on the company. Problems faced are difficult and often complex.

Work performed is critical to the organization.

Uses advanced knowledge in evaluating and assessing existing network systems and planning long-term strategies.
Required Qualifications:
IAT level II Compliant certification (i.e. Security+ CE, SSCP etc.). Full list here of IAT level II compliant certs: https://public.cyber.mil/cw/cwmp/dod-approved-8570-baseline– certifications/
MS AZ-104 or MCSA 2016 or VMware related computing environment certifications.
Shift Work: Requires to perform support for 24/7 operations. So working different shifts may be required. Additionally during times of crisis or military exercises, etc. one may work holidays or weekends depending on circumstances.
Desired Certifications/Experience:
VMware Desktop Management 2022 (VCP-DTM 2022) is required within 6 months of start date.
Education Requirements:
BA/BS (or equivalent experience)
Clearance:
Prefer a Secret clearance with ability to obtain TS/SCI level access. NOTE: We can sponsor if individual has all of the other qualifications we seek. Must have clearance (and relevant certifications) prior to start in role. Must be able to obtain TS/SCI eventually.
KEYWORDS: VCP, VMWARE, Desktop Integration, Virtualization, Horizon, Horizon View, Azure, AZ-104
#SCITES
#ARMAJobs
Scheduled Weekly Hours:
40
Travel Required:
None
Telecommuting Options:
Onsite
Work Location:
USA FL Doral
Additional Work Locations:
COVID-19 Vaccination: GDIT does not have a vaccination mandate applicable to all employees. To protect the health and safety of its employees and to comply with customer requirements, however, GDIT may require employees in certain positions to be fully vaccinated against COVID-19. Vaccination requirements will depend on the status of the federal contractor mandate and customer site requirements.
We are GDIT. The people supporting some of the most complex government, defense, and intelligence projects across the country. We deliver. Bringing the expertise needed to understand and advance critical missions. We transform. Shifting the ways clients invest in, integrate, and innovate technology solutions. We ensure today is safe and tomorrow is smarter. We are there. On the ground, beside our clients, in the lab, and everywhere in between. Offering the technology transformations, strategy, and mission services needed to get the job done.
GDIT is an Equal Opportunity/Affirmative Action employer. All qualified applicants will receive consideration for employment without regard to race, color, religion, sex, sexual orientation, gender identity, national origin, disability, or veteran status, or any other protected class.
Job Summary
Doral, FL, United States
Location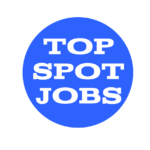 Similar Jobs
The largest community on the web to find and list jobs that aren't restricted by commutes or a specific location.